EHR platform that adapts to your needs
---
Customizable EHR for Your Specialty
---
Our medical forms and charting shortcuts have been tailored for over 20 specialties to boost efficiency, reduce errors, and provide an intuitive experience, whether you're on iPhone, iPad or desktop.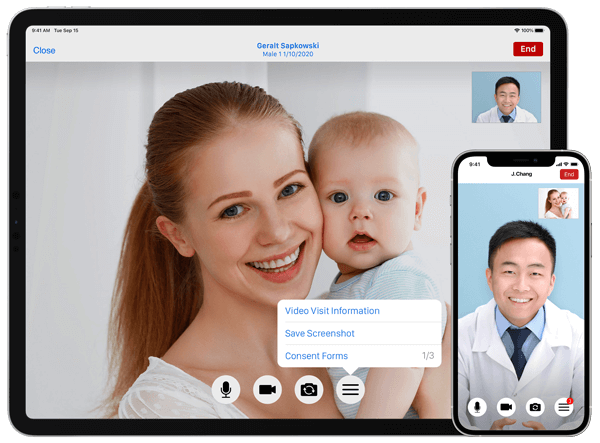 The First-And Most Advanced Mobile EHR
---
DrChrono built the first EHR apps for iPad and iPhone and is an official Apple Mobility Partner for healthcare.
Faster Revenue. And More Of It.
---
Increase revenue and lower labor costs with comprehensive revenue cycle management. Our team of medical billing and coding experts can help you improve profitability and focus more time on patient care.
Empowering Doctors Everyday
---
Direct Ortho Care- Orthopedic Urgent Care
Direct Ortho Care (DOC) raised the bar in digitizing their workflow and EHR. Using the scalable and flexible software that DrChrono EHR provides, DOC has been able to expand.