Customized EHR For Your Specialty
---
Our selection of medical forms and charting shortcuts have been tailored for over 20 specialties, boosting staff efficiency and reducing manual errors. The modern design provides an intuitive experience, whether you're on iPhone, iPad or desktop.
---
Have your practice at your fingertips on the web, iPhone, and iPad. Seamlessly integrate scheduling, clinical workflows, patient engagement, and medical billing into one web based platform. Free your time to deliver truly innovative care.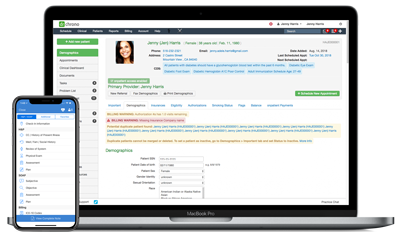 Earn more revenue and lower your labor costs with our complete, fully-tailored RCM service. Our team of dedicated medical billing, coding, and compliance experts are here to help manage the expenses and operations of your practice. Improve profitability and focus more time on patient care.
DrChrono built the first EHR apps for iPad and iPhone and is an official Apple Mobility Partner for healthcare.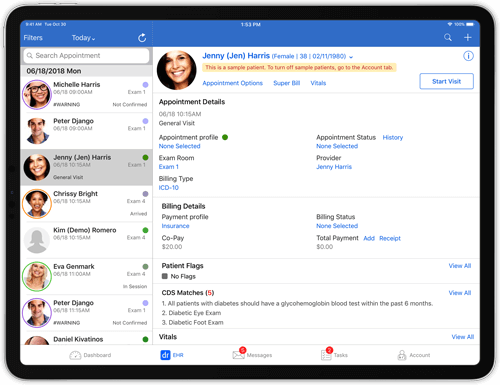 Direct Ortho Care- Orthopedic Urgent Care
Direct Ortho Care (DOC) raised the bar in digitizing their workflow and EHR. Using the scalable and flexible software that DrChrono EHR provides, DOC has been able to expand.