e-Prescribing is Easier with DrChrono eRx
e-Prescribe controlled substances and non-controlled substances via iPad, iPhone or web
eRx Basics
---
Electronic prescriptions are also known as e-prescriptions, eRx, and e-scripts.
Electronic prescriptions are transmitted through an EHR or other service, taking the place of paper and faxed prescriptions.
In DrChrono EHR, eRx is automatically compared with the patient's medication list/chart to detect any drug-drug or drug-allergy interactions that may prove dangerous or fatal to the patient.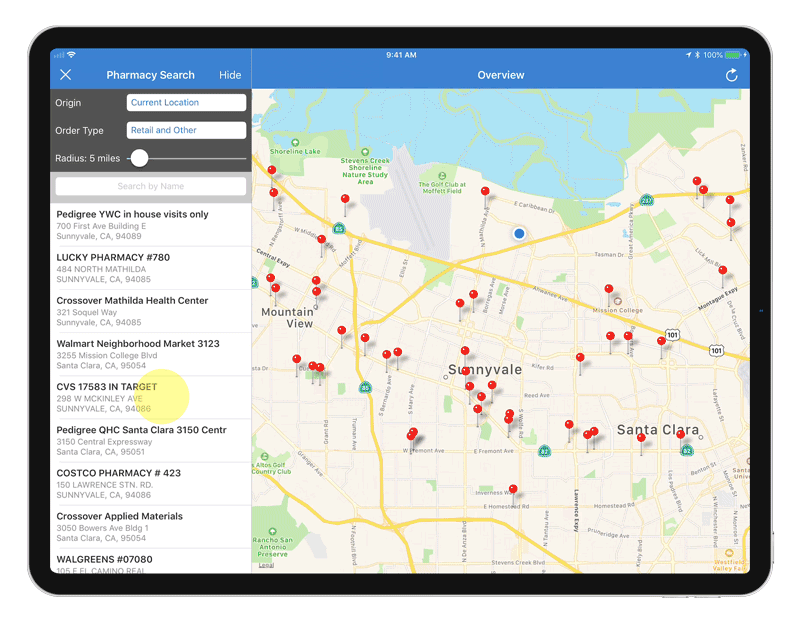 How to e-Prescribe
---
Pharmacy Benefits
Easily view pharmacy benefits showing patient coverage status and specific co-pay amounts for each prescription.
Patient Prescription History
Access your patient's full prescription history through the Surescript's network which covers 95% of the US pharmacies.
Quick Prescription
Pick single, multiple or compound prescriptions, check for drug interactions, then automatically send the e-prescription via iPhone, iPad or web.
Advanced eRx & EPCS
---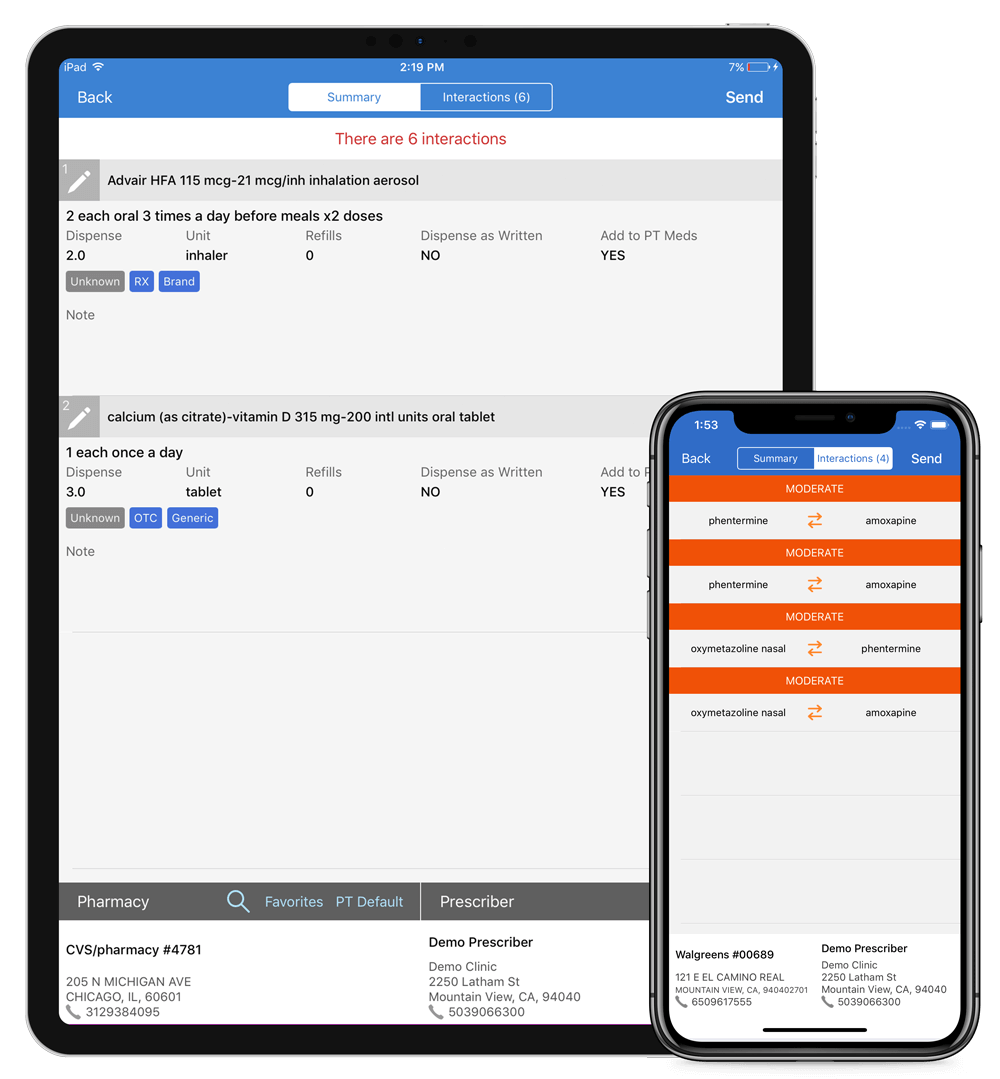 Save Time by Pre-setting Prescription and Pharmacy Preferences
Using DrChrono EHR, you can save preferred prescriptions by provider and patient as well as the patient's preferred pharmacies.
EPCS compliant
DrChrono EHR is fully compliant with DEA, NIST and Surescripts requirements. Send electronic prescriptions from anywhere with the highest level of security and fraud protection.
Surescripts
---
DrChrono EHR is powered by Surescripts, a service that connects 95% of U.S. The DrChrono eRx system satisfies all legal requirements mandated by 21 CFR Part 1311.
DrChrono EHR is automatically loaded with the drug formulary list from Surescripts.
Ready to transform your practice?
---
Request a product demo with an EHR Specialist today!
Request a Free Demo