Build a Cohesive Practice Between Your Specialties
Flexible Multispecialty EHR that Fits Your Unique Needs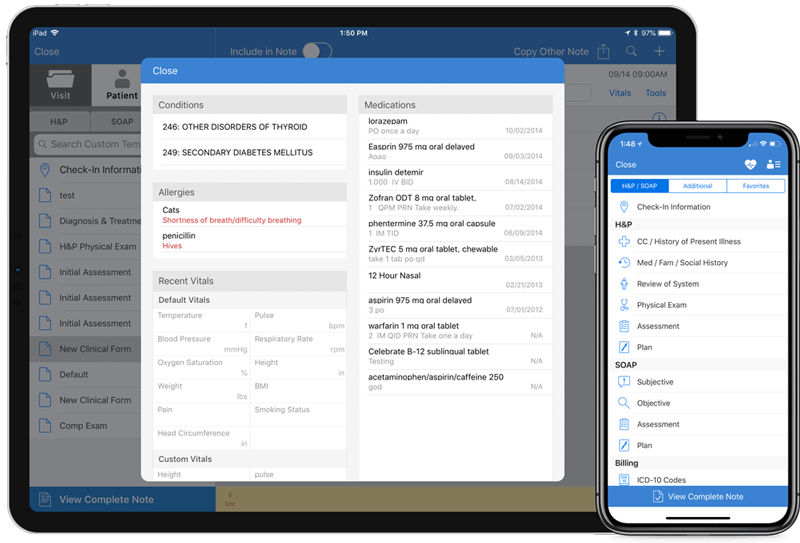 Robust Clinical Solution for Multispecialty Group Practices
Improve care coordination and communication between specialties with flexibility and customizability of DrChrono EHR.
Choose from our extensive library of specialty-specific templates, or work with DrChrono to create ones customized for your practice.
View clinical patient flags to quickly note patient demographics and color coordinate by provider.
Drag-and-drop form building makes it easy to build extensive templates that accommodate data from multiple specialties within the same patient chart.
Multiple staff members can securely access patient charts without the risk of missing chart notes, losing claims or security breaches.
Schedule a Demo
Multispecialty practices have a unique model that requires providers of different disciplines to easily collaborate with other providers and staff within your multi-specialty practice.
Our secure API connection and integration with hospital systems mean you can safely and conveniently share information to and from providers.
Use patient flags to attach important information to a chart or appointment that is visible across multiple providers.
Admin control allows you to set staff permissions across all locations and practices to ensure regulation adherence.
Appointment templates and profiles let you categorize and outline specific slots for each doctor or specialty. Automated eligibility checks let you verify coverage of multiple patients at a time and in real time.
Securely send referrals, easily keep track of referral history and attach necessary notes, including free draws or DICOM images, with one button.
Schedule a Demo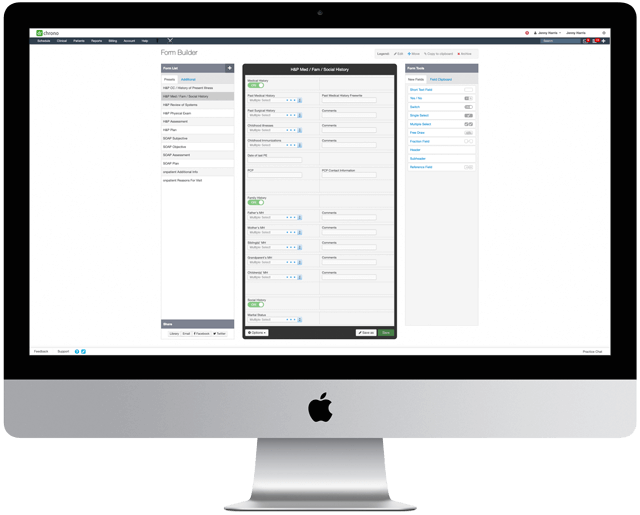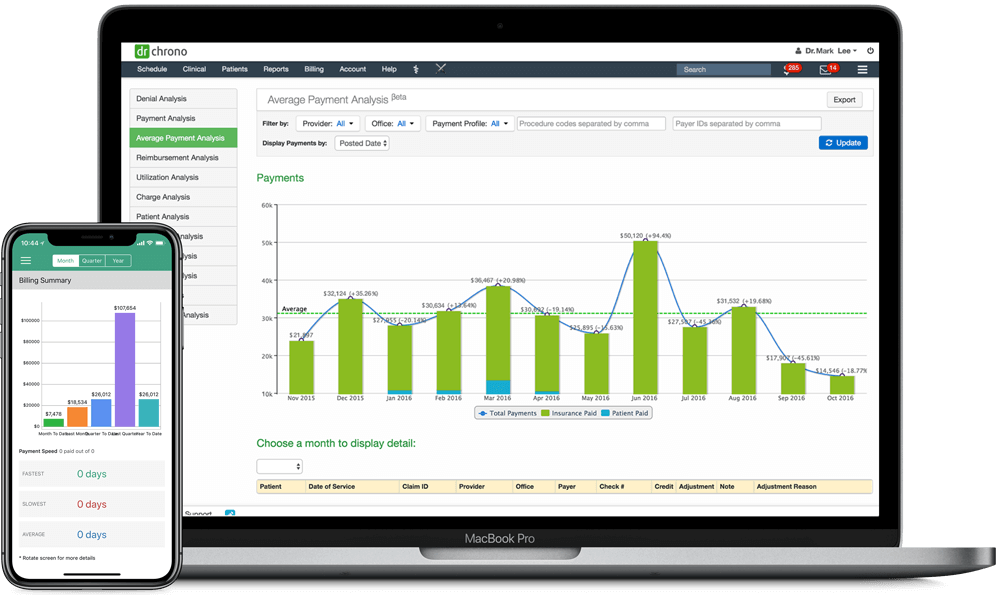 Make payment collection easier and faster across multiple specialties with DrChrono RCM.
With a 96% clean claim rate, let our expert medical coders in each process your claims successfully in a timely manner.
Receive support and consistent communication from a dedicated and certified RCM account manager.
Frequent reports give you transparent, reliable, actionable insight into your practice's financial performance.
Remove yourself from the medical billing workflow and gain more time to work with patients.
All rejections are followed up within 48 hours by our expert medical billers who work closely with clearinghouses and insurance companies.
Schedule a Demo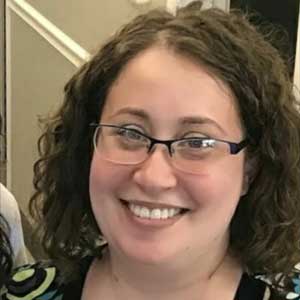 Charlene Black
---
MegMed Health

The first thing I love is the portability. It works across multiple devices—computer, iPad, iPhone. It's cloud-based, which means even if the power goes out, I could pull up a patient chart on my iPhone and still take care of patients...
But the thing that sold it for me was how easy billing is. The billing system in DrChrono makes others look like you need a Ph.D. to figure them out! DrChrono billing system is the easiest.

Meghann Feldman
---
Trividia Health

We were fearful of bringing on a new EHR due to the pain in previous corporate practices, but when we found DrChrono we thought it would actually work for what we needed. We hated having to sit behind a computer screen and appreciate the adaptability and mobile function of the software. Dictation into patient's charts also allowed us to engage more with our patients.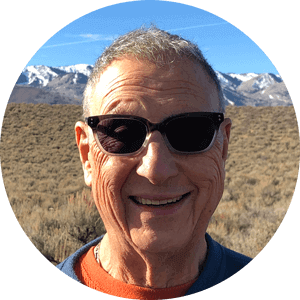 Leon L. Cohen
---
Island Medical Group

This is an innovative electronic medical record software. I highly recommend it. DrChrono is very easy to use and to individualize with a great patient portal. They have excellent support and are cost effective. The part I like the most is the iPad and iPhone compatibility. This makes it easy to access anywhere that internet or cell service is available. It's easy for patients to use for demographics.

Top 4 materials related to Multispecialties
---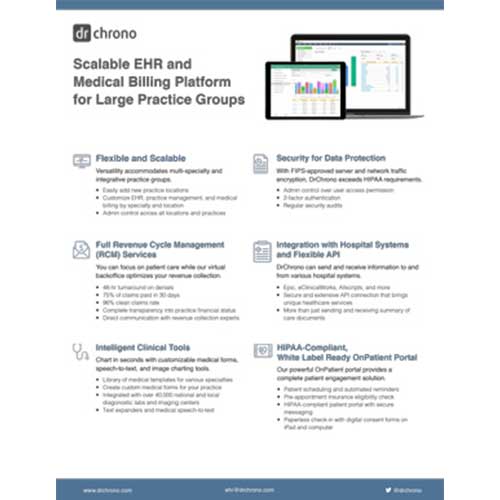 Scalable EHR and medical billing whitepaper.
Multispecialties are inherently large practices due to the various conditions each group treats. See how DrChrono can be the medical billing and multispecialty solution that your practice needs.
Learn More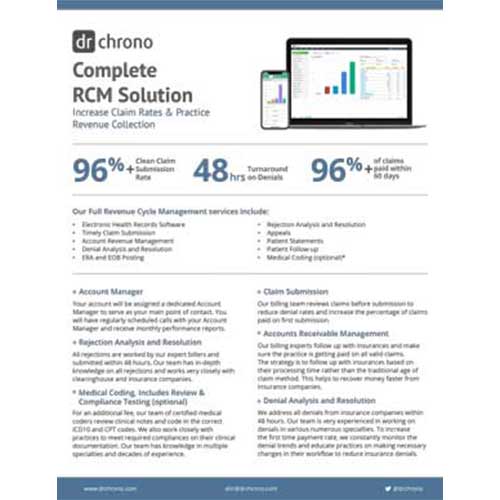 Complete RCM solution whitepaper
Ensuring proper claim submission and managing revenue gets complicated quickly when billing various specialties. See how DrChrono can be a one-stop-shop for medical billing and claims management.
Learn More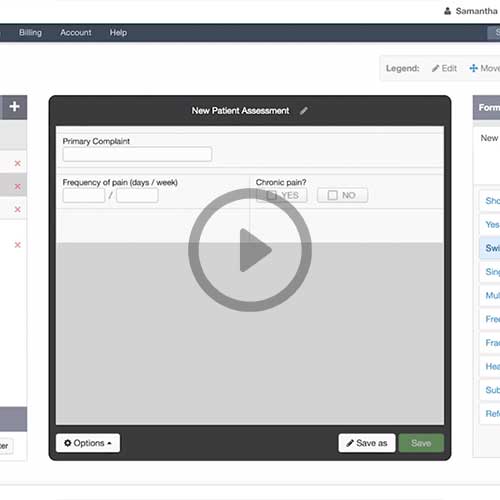 Smart fields and smart switches training video
Our clinical modules detail relevant features, such as smart fields and smart switches. These let you house fields from all specialties but only view and chart those pertinent to your specialty, keeping all the notes in a single place.
Learn More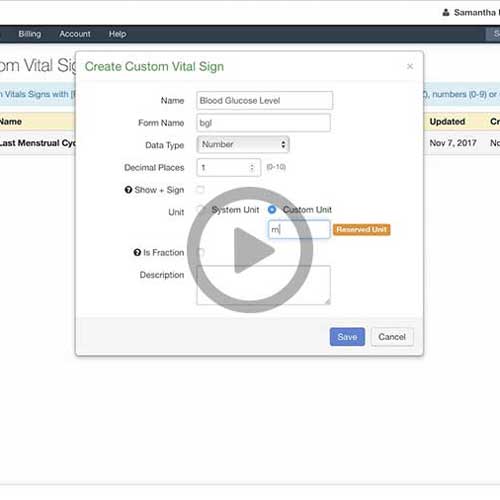 Custom vitals training video
Utilize our custom vitals and vital flowsheets to not only see up-to-date patient data, but to plot data points on a chart to view historical trends for your patients.
Learn More
An Award-Winning Experience
---
Ready to transform your practice?
Request a product demo with an EHR Specialist today!
Request a Free Demo