drchrono EHR Understands Psychiatry Practices
Streamlined System to Minimize Administrative Tasks
Allow patients to self check-in with Mobile Check-in App on iPad without receptionist supervision.
Minimize paperwork and save time by allowing patients to sign and submit all forms and insurance information online using OnPatient Portal before the appointment or Mobile Check-in App in the clinic.
Eliminate multiple data entries or errors with seamlessly integrated practice management, clinical workflow and medical billing.
Use appointment profiles to quickly schedule for the different types of patients from new patients to even therapy sessions of differing lengths. Reduce no shows or cancelled appointments with automated reminders through text, email or voice message Protect patient confidentiality with our staff permissions and access feature.
Schedule a Demo
Complete EHR Solution with Psychiatry Specific Features
Utilize prebuilt psychiatry forms that include PHQ-9 questionnaires, bio-psycho-social assessments forms, MSE findings forms as well as GAFs associated with your subspecialty, or build your own forms exactly how you need it.
Provide patient care anywhere using our full featured mobile EHR, secure HIPAA-compliant messaging and telemedicine on iPad, iPhone or web.
Automate tedious note taking with medical speech to text feature or pre-programmed buttons or keywords to plug in entire phrases or paragraphs.
Use patient flags to denote patient attributes, including their temperament or medication history so you can provide the best care even after not seeing them for some time.
E-prescribe regular and controlled substances on iPad, iPhone or web. Plus, easily start your patients on new treatment plans or order refills by using medication history.
Schedule a Demo
Maximize Revenue with Advanced Billing Solution
Bulk claim for external billing is possible, or find yourself saving even more time and getting back more money with our integrated billing which includes a live claims feed, a reporting dashboard and dedicated support.
Coding will auto-populate codes directly into your notes and superbills, full compatibility with DSM-5 coding ensures you get paid what you deserve.
Billing profiles allow you to bundle codes for common diagnoses such as depression or ADHD, ensuring accuracy and efficiency.
With our full billing service, you have a dedicated team of revenue collection expert and medical billing specialists focused on optimizing clean claim rate, collections, and payments for your practice.
Schedule a Demo
TESTIMONIALS
drchrono enables me to run my solo psychiatric practice both efficiently and profitably. I can change, what I want, when I want and it is easy. They take care of my billing and credentialing process so all I have to do is see patients. I have experienced only good customer service and support.
When other practitioners complain about their systems I just laugh because an EHR can be functional, affordable, easy to use and customer service can be receptive to your needs."
- Beartooth Brainworks - Brian O'Neill PMHNP-BC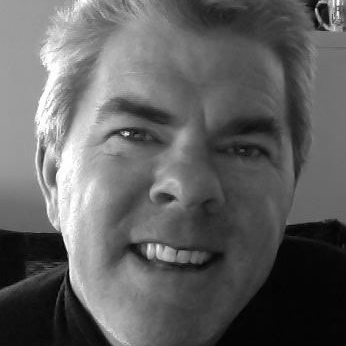 New Season, Free iPad for Your Practice
Equip your practice with the best mobile EHR on the best mobile device. Now you can receive complimentary
iPads*

for your practice with annual contracts with a monthly minimum subscription of $250** or greater.
*Request your demo today and mention the code

Special4Spring2018.
Ready to transform your practice?
Request a free 1:1 demo with our EHR Specialist today!
Request a Free Demo