Frequently Asked Questions
A: No, we do not charge our customers for implementation. Paid users receive an implementation package customized to their plan; all packages include one-on-one trainings, custom template building and an one hour kick-off call.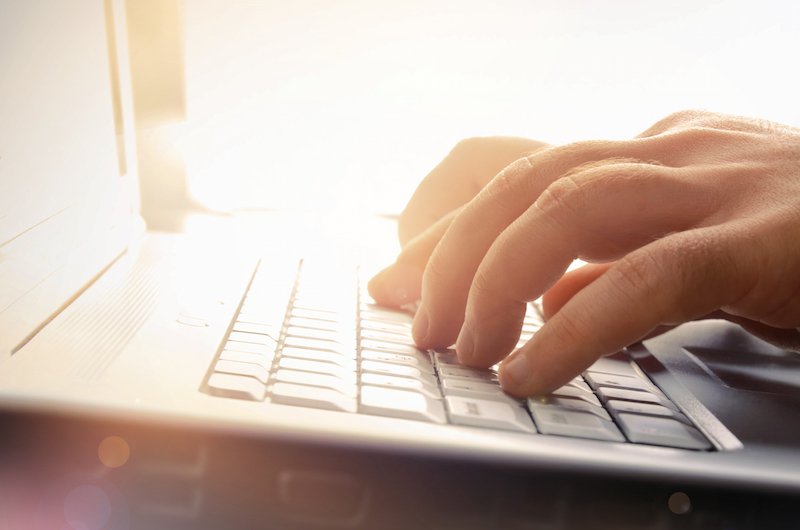 A: Compatible web browsers include Google Chrome, Mozilla Firefox and Apple's Safari. Please note that DrChrono is not compatible with Internet Explorer. Compatible Software for DrChrono iPad EHR, DrChrono iPhone EMR, DrChrono patient check-in, DrChrono onpatient, DrChrono ICD9 + HCPCS: Apple's iOS 8. Please note that you can operate DrChrono on your laptop (PC or Mac), desktop (PC or Mac) or iPad.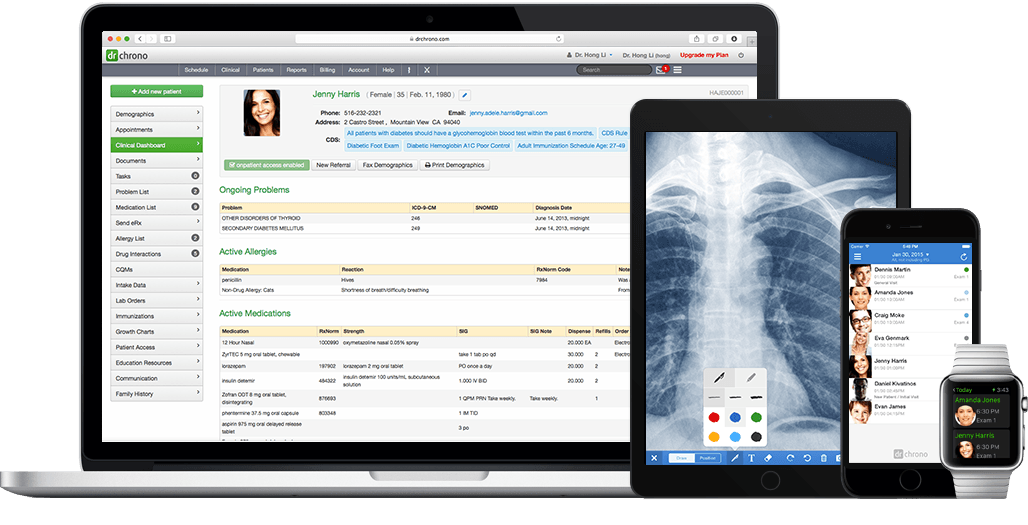 A: Implementation time is highly dependent on our clients; our most motivated clients typically are implemented within a few weeks. Our platform comes fully loaded with electronic prescriptions, speech to text, electronic billing, scheduling, claims status reports etc. We also provide our paid users with an account manager and one-on-one trainings. It is up to you and your office to decide how quickly you will get up and running with our guidance.

A: We encourage our clients to customize their DrChrono clinical forms to mirror their old paper forms. As a paid user, our implementation specialists will create a set number of custom forms for your practice according to your needs and requirements. Additionally, you can create your own using our Template Builder.
A: Yes, onpatient allows anyone to create an patient account. As a paid user, you can enable your patients to schedule their appointments online, check-in, send secure messages, view their health records and make e-payments.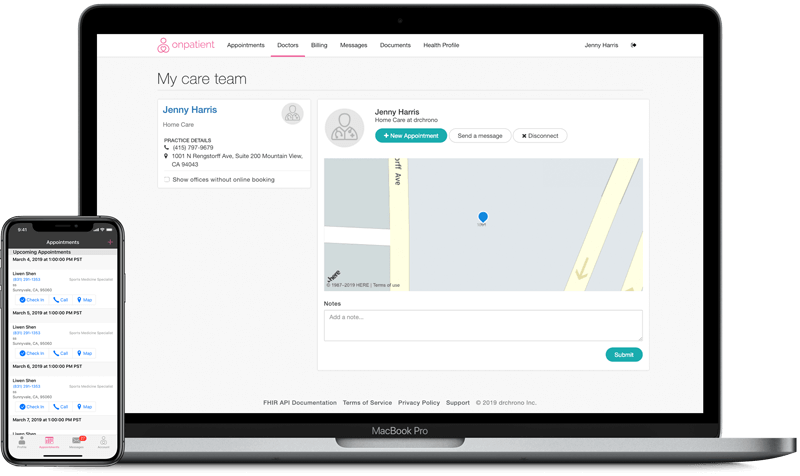 A: DrChrono offers a complete end-to-end billing solution for your practice. Now you can bill patients directly from DrChrono. Additionally, we offer a sophisticated set of reporting tools to help analyze insurance payments and denials. Find out more.
See more at our Support Center...