Frequently Asked Questions
A: Moving patient data to DrChrono has never been easier. We have created a simple guide that outlines the types of data we support, formatting requirements, and more. Learn more here.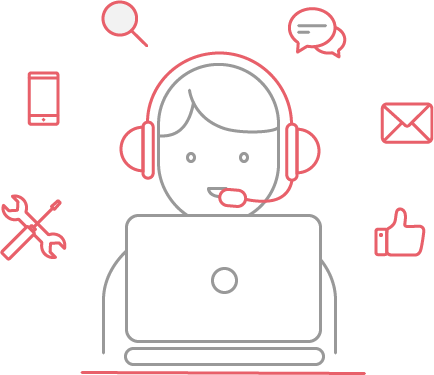 A: Your plan includes a fixed number of hours for training that are valid for your first 90 days at no additional cost. Additional training hours at any time are available at a rate of $150 per hour. Additional fees may apply for other customization services such as custom form building. Please refer to your Master Service Agreement for more details.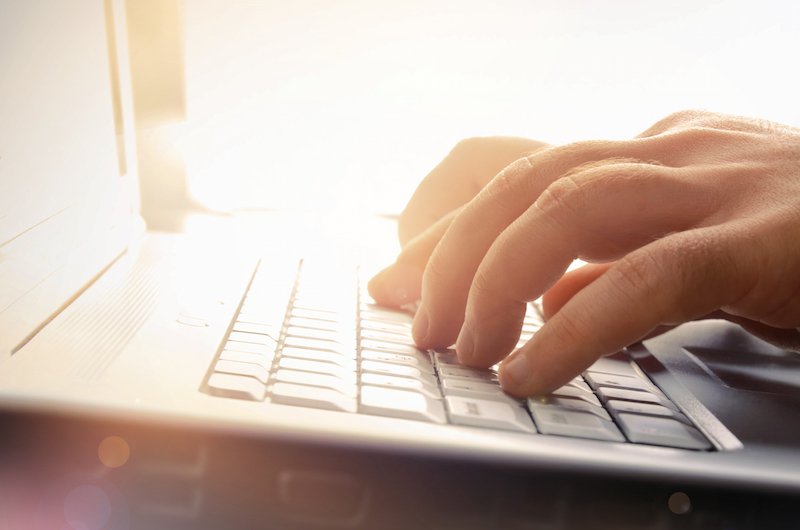 A: Compatible web browsers include Google Chrome, Mozilla Firefox and Apple's Safari. Please note that DrChrono is not compatible with Internet Explorer. Compatible Software for DrChrono iPad EHR, DrChrono iPhone EMR, DrChrono patient check-in, DrChrono onpatient, DrChrono ICD9 + HCPCS: Apple's iOS 8. Please note that you can operate DrChrono on your laptop (PC or Mac), desktop (PC or Mac) or iPad.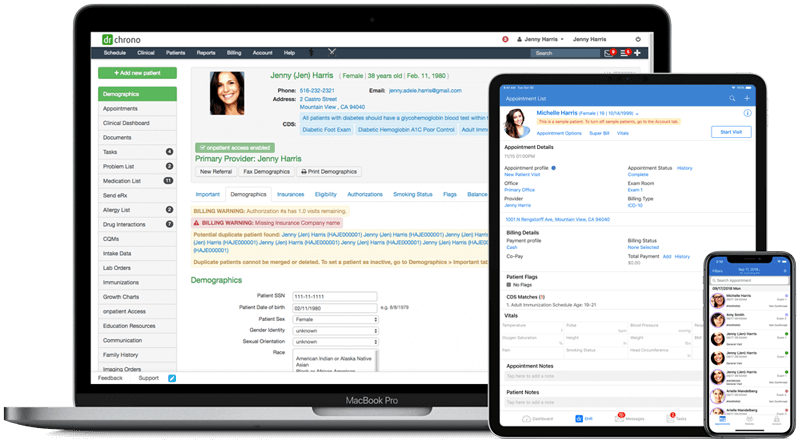 A: While most practices can launch DrChrono within 30 to 60 days of signing up, the timeline will vary depending on your practice's stakeholders' availability, the size of your practice, lead time for obtaining data from your previous EHR, and more. We wrote a blog post for what to expect in the implementation process that expands on this further.

A: If you are in the implementation period and would like us to build your custom forms, your Master Service Agreement outlines how many forms we can build for you. Outside of the implementation period, we can build custom forms at a rate of $150 per form (or 30 fields). However, we strongly encourage our customers to build and edit their own forms. If you plan to do so, we will train you on the Form Builder while you are implementing DrChrono. You can also refer to our Form Building video tutorial for guidance.
A: Yes, onpatient allows anyone to create an patient account. As a paid user, you can enable your patients to schedule their appointments online, check-in, send secure messages, view their health records and make e-payments.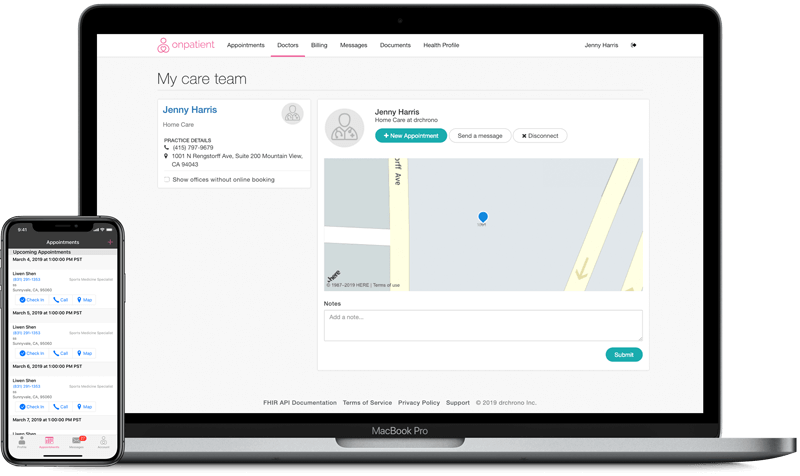 A: DrChrono offers a complete end-to-end billing solution for your practice. Now you can bill patients directly from DrChrono. Additionally, we offer a sophisticated set of reporting tools to help analyze insurance payments and denials. Find out more.