Learn More About DrChrono EHR
Stay up to date on the latest product features, whitepapers, case studies, and more.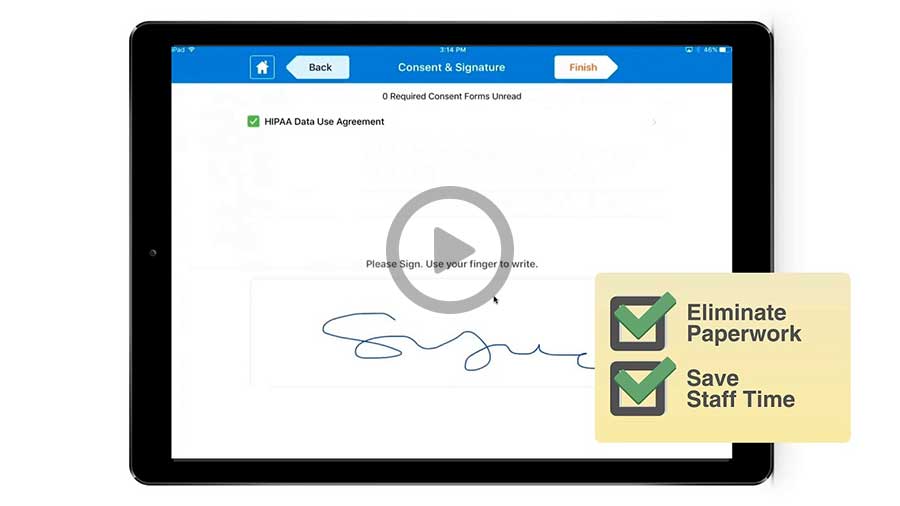 Create custom, digital consent forms to automate and simplify intake.
Watch Video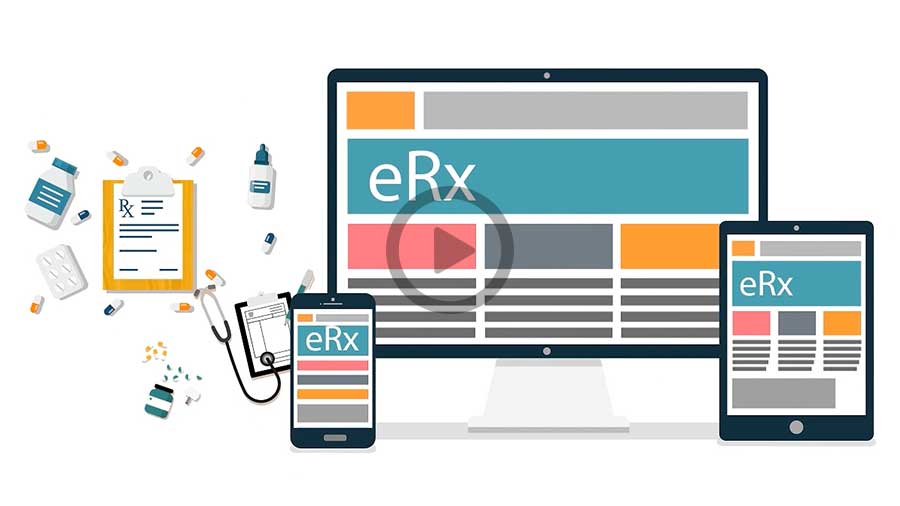 Send prescriptions from any device directly to a patient's pharmacy.
Watch Video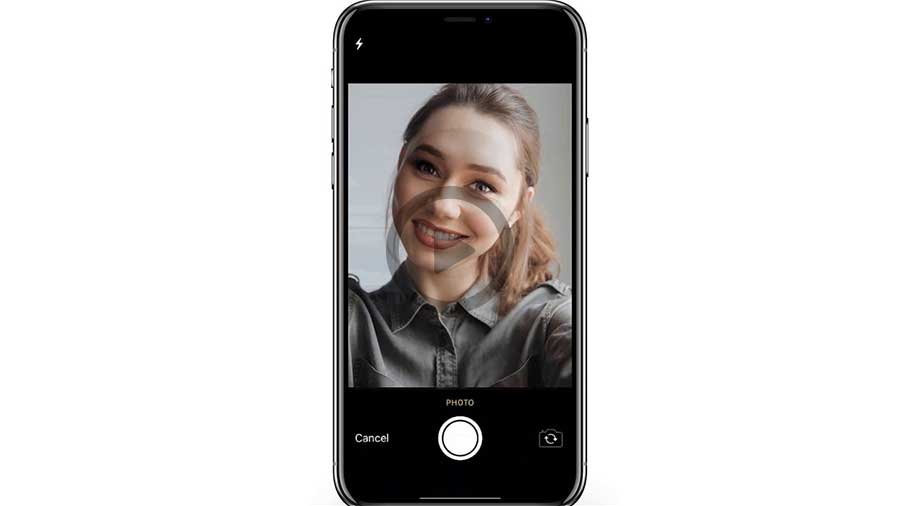 Draw or write on images and videos to create comprehensive patient charts.
Watch Video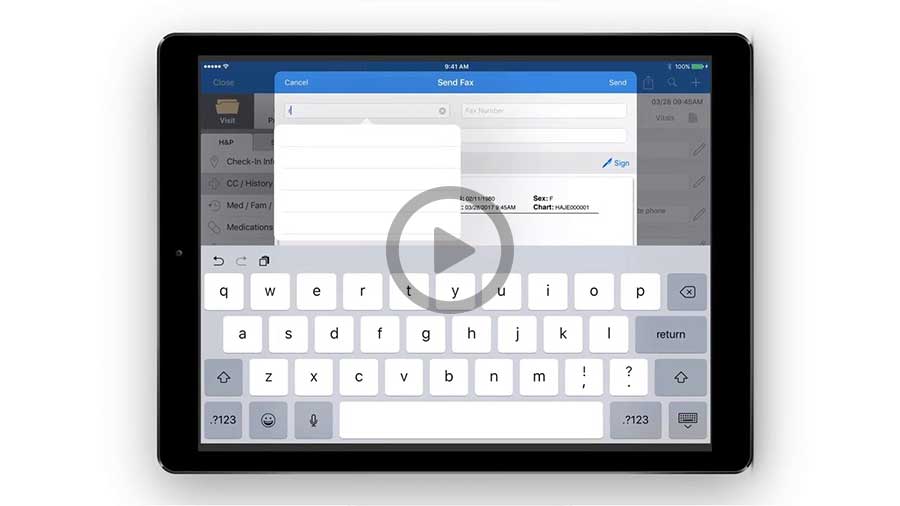 Implement and integrate your fax line with DrChrono EHR for comprehensive medical charting.
Watch Video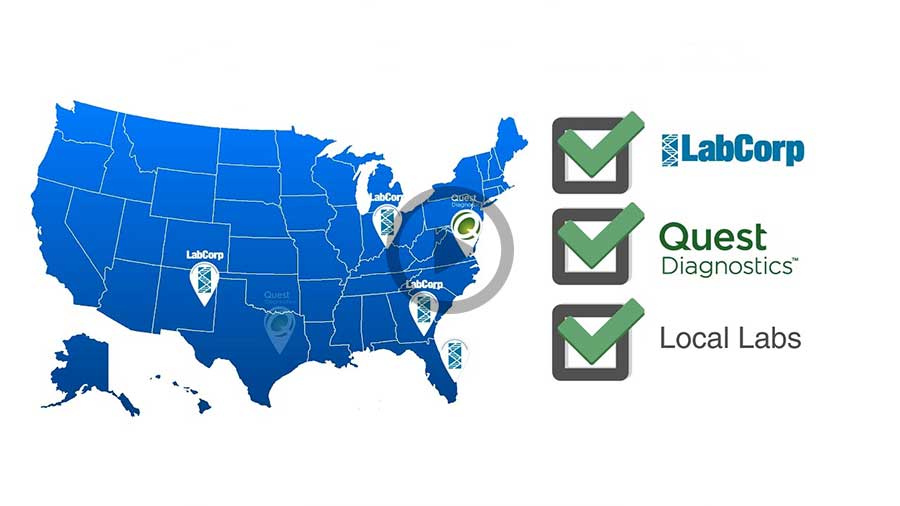 Upload and view lab results on any device as soon as they're completed.
Watch Video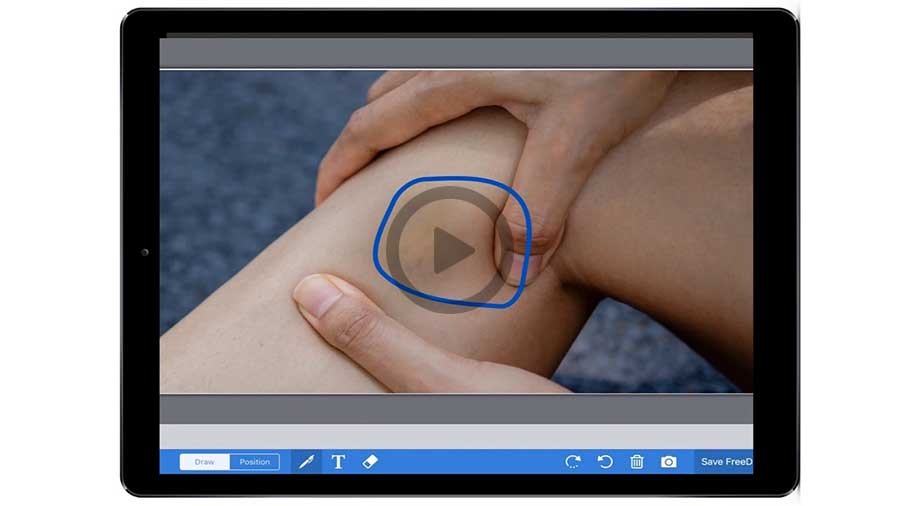 Streamline your existing workflows with custom forms built for your practice.
Watch Video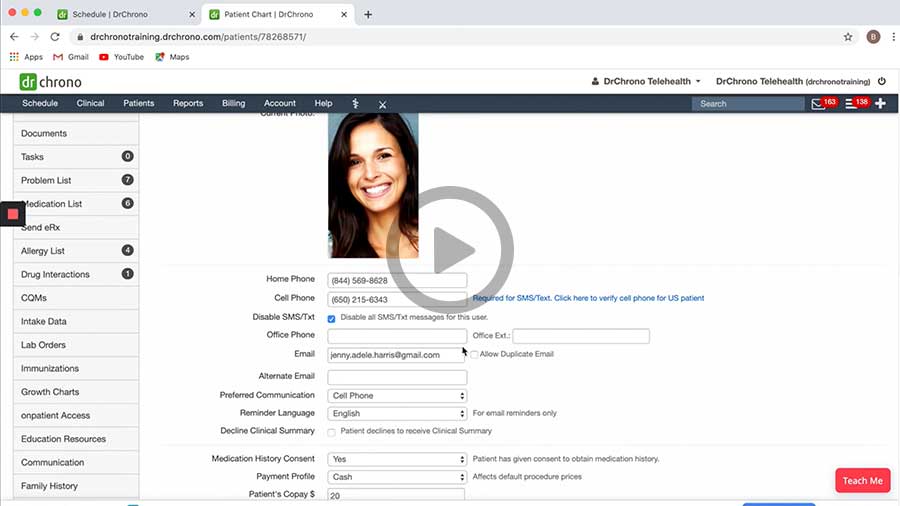 Easily schedule and conduct video visits with patients directly from your EHR. No additional integrations or downloads required.
Watch Video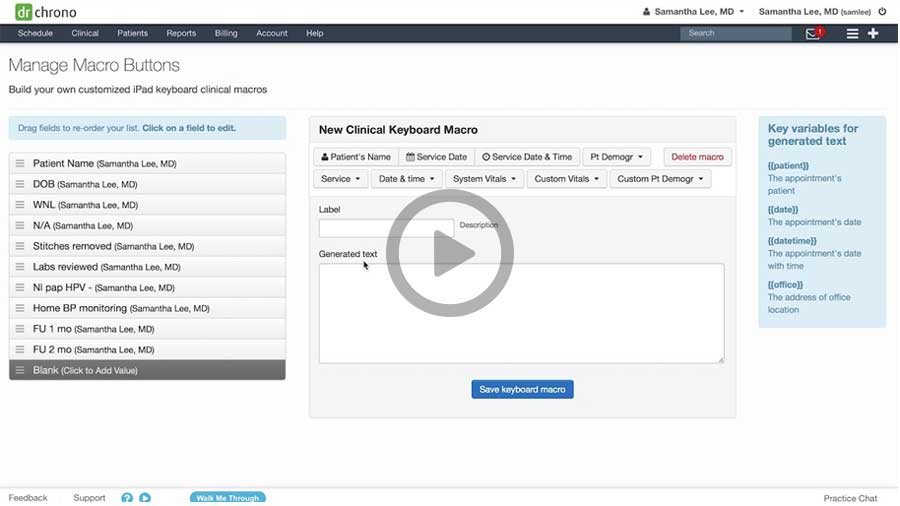 Use macro buttons to automatically fill in commonly used text and save time when charting.
Watch Video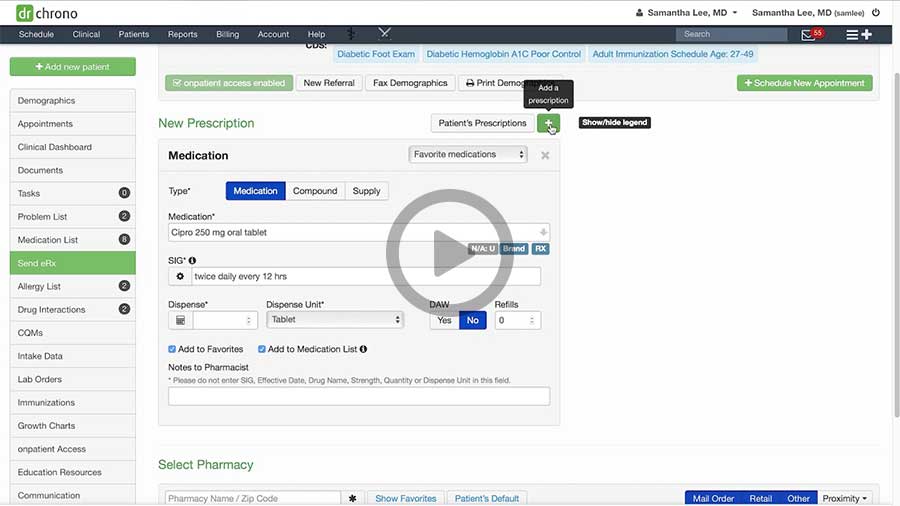 Send e-prescriptions and approve refills. Create favorite prescriptions with prepopulated instructions to save time and ensure accuracy.
Watch Video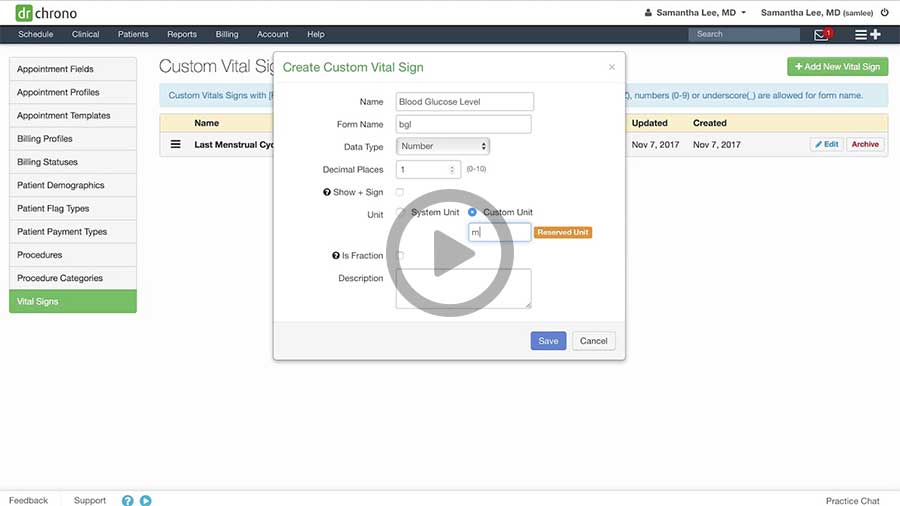 Add custom vital signs for any unique information you'd like to record. Use your data to gain insight to your patients' health.
Watch Video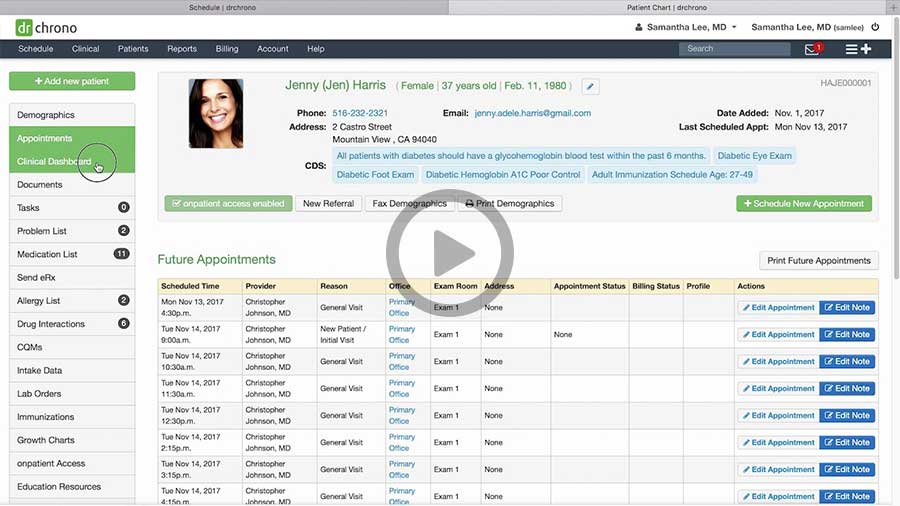 Navigate patient charts and take advantage of DrChrono's powerful EHR tools.
Watch Video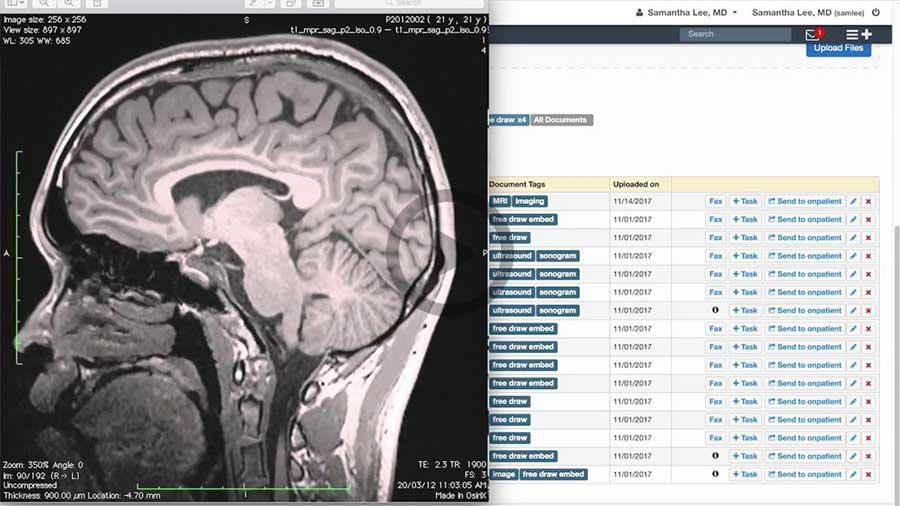 Upload images and documents to your patients' charts to maintain comprehensive understanding of their health.
Watch Video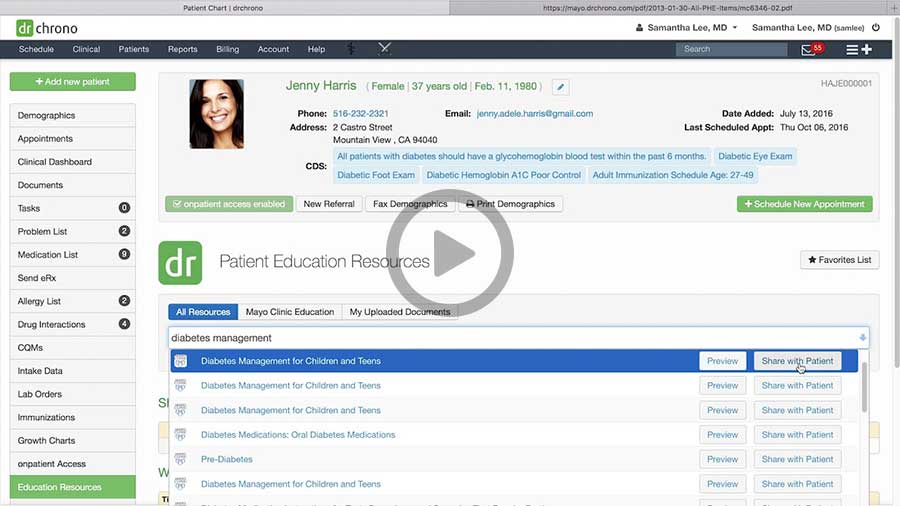 Send your patients education resources from your own library, the files of other DrChrono users, or sites like MayoClinic.
Watch Video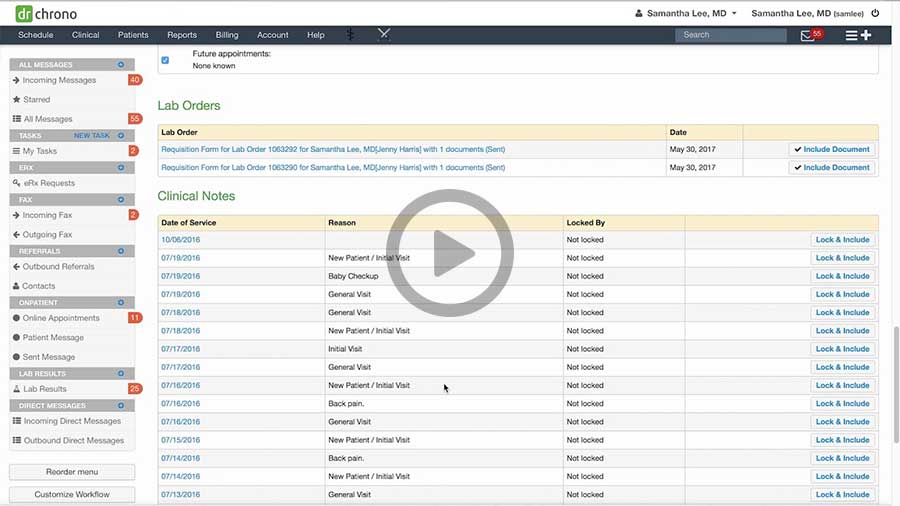 Select relevant information to include in the referrals such as demographics, insurance information, and clinical summaries.
Watch Video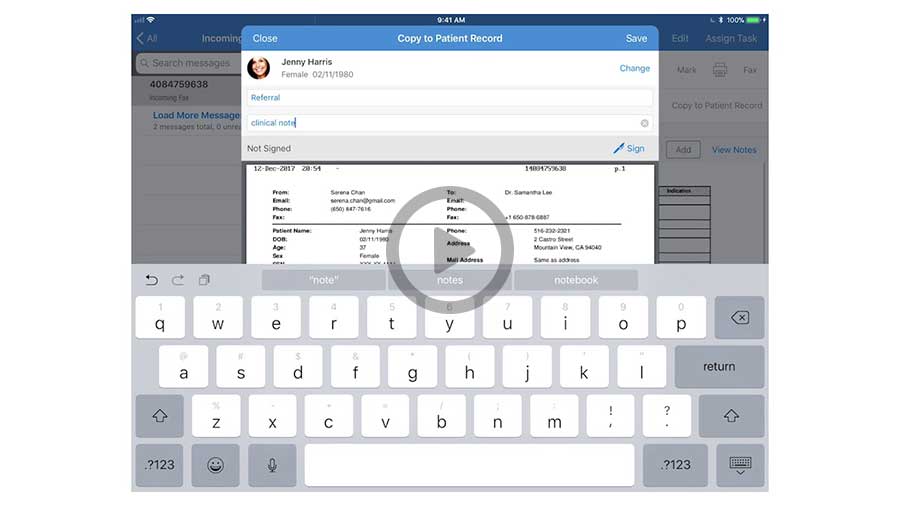 Navigate the DrChrono EHR app and take advantage of its powerful, data-driven features.
Watch Video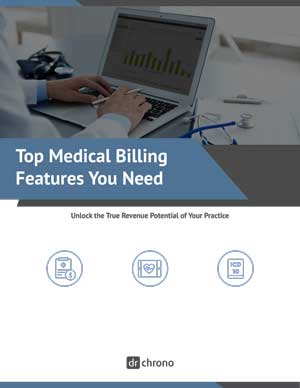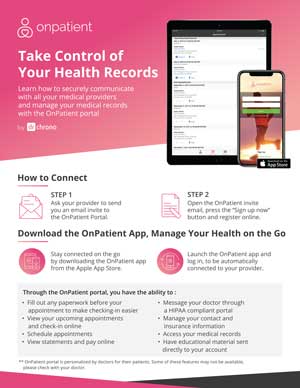 Have your patients prepared for their visit and let them connect with you anytime through our OnPatient Portal.
View PDF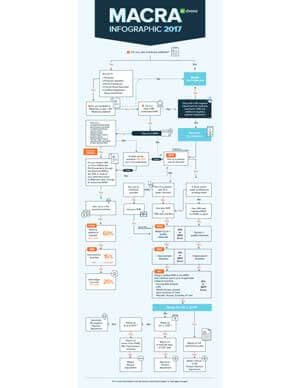 Learn how the new MACRA 2017 regulations will affect your practice today.
View PDF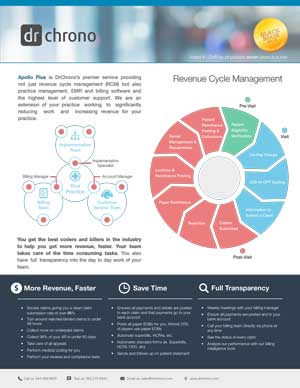 Discover how upgrading to DrChrono's RCM can help your practice save time and increase revenue.

View PDF
Ready to transform your practice?
Request a product demo with an EHR Specialist today!
Request a Free Demo