Voted #1 EHR by physicians six years in a row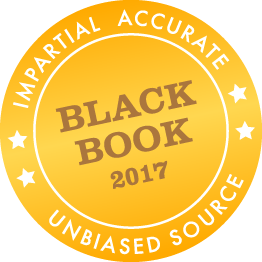 See why we're the #1 choice for Mobile EHRs and a top choice for all ambulatory EHRs.
Download Ranking Report
Schedule Demo
DrChrono is ranked top 10 among EHRs in multiple categories in Blackbook's 2018 Report:
Solo/Single Practitioners, Mobile EHR Solutions
Solo/Single Practice, Medical Specialties
Solo/Single Practice, Surgical Specialties
Two To Five Practitoners, Mobile EHR Solutions
Six To 10 Practitioners, Mobile EHR Solutions
Eleven To Twenty-five Practitioners, Mobile EHR Solutions
Chiropractic
Dermatology
Obstetrics & Gynecology
Ophthalmology
Pain Management
Sleep Medicine/pulmonology
Urgent Care/occupational Medicine
---
About BlackBook Rankings
Black Book is one of the largest full-service technology and services market research and opinion research companies. Founded in 2002, the company enjoys a reputation of conducting high quality research in the healthcare sector.
2018 Black Book Ranking Report
Download Report