drchrono for Universities
A Cutting-edge EHR, Practice Management & Medical Billing Platform
We believe that the future of health care lies in the hands of today's students. To this end, we are offering free access to our platform for educational purposes. Teachers and students can load sample data into drchrono and simulate a variety of clinical encounters. Walk through charting, coding, billing and more.
---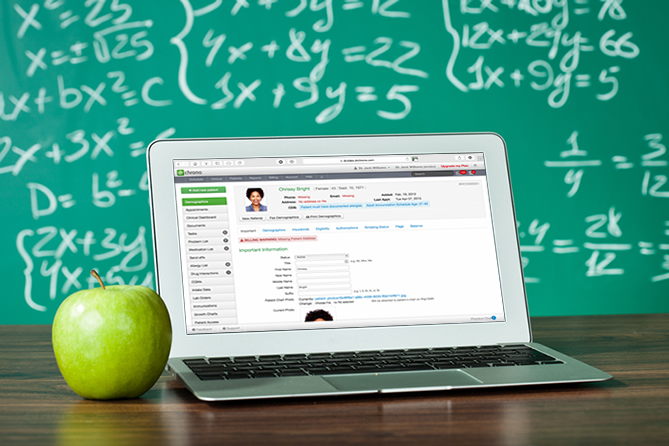 For Faculty
Teachers can easily sign up for drchrono and leverage mock data to simulate patient encounters for their students.
---
For Students
Sign up for drchrono and master the functionality of an EHR, Practice Management and Medical Billing platform.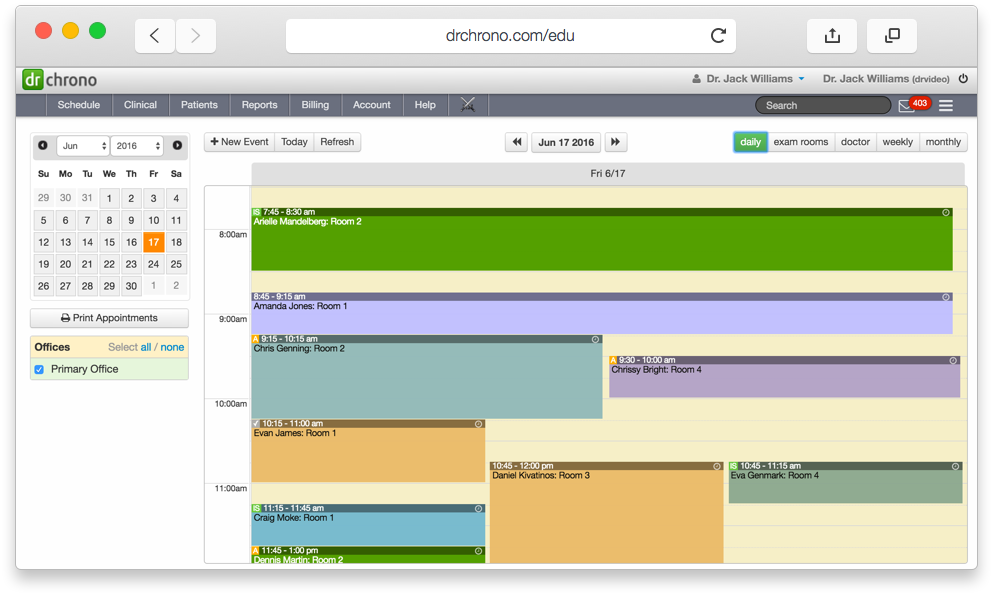 ---
Available on web, iPad, and iPhone.