DrChrono EHR Effectively Helps You Manage Your Practice and Patient's Pain
Focus on your patient's quality of life, not administrative tasks or tedious paperwork.
Customize Clinical Tools for Pain Management Practice
e-Prescribe controlled and non-controlled substances using eRx with EPCS on iPad, iPhone or web anytime, anywhere.
Chart in seconds with medical speech-to-text, drawing tools, and customizable medical forms that accelerate your note taking process; easily pinpoint your patient's pain points.
Place lab and imaging orders directly from your EHR app, and receive the results right in your patient's chart.
Refer patients or physicians and sign off on referral forms directly in your EHR app via eFax.
Schedule a Demo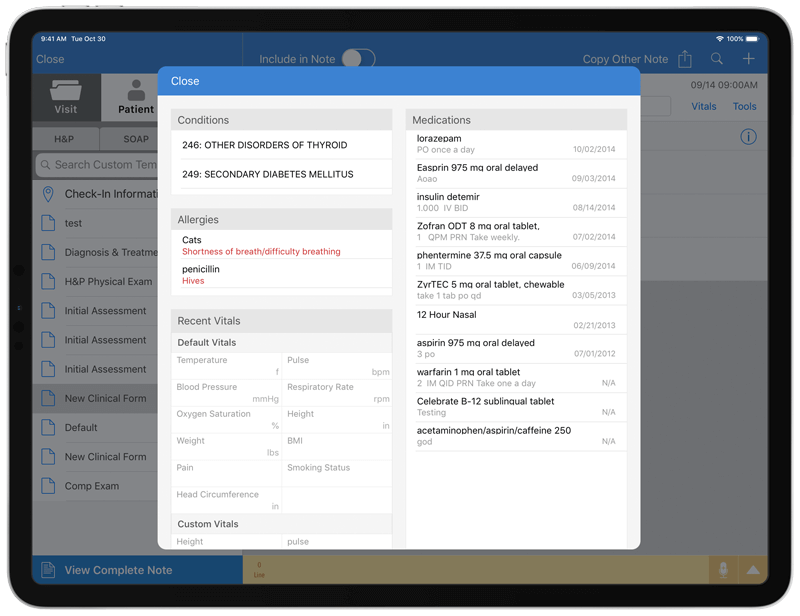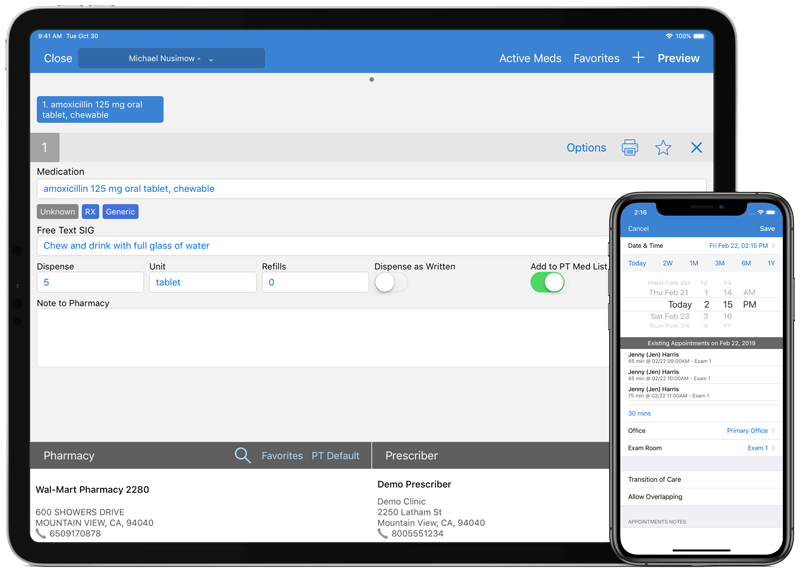 Streamline Your Practice With an Integrated EHR
Go paperless and optimize the on-boarding process by sending patients electronic consent forms and instructions, and collecting insurance information before they arrive at the office.
Seamlessly operate your practice with integrated scheduling, clinical workflows and medical billing in our end-to-end system.
Send patients automated reminders through text, email, or phone call.
Save time on tedious data entry. Enter your patient's information one time, and it will auto-populate to clinical charts, e-prescriptions, lab orders and medical claims.
Access patient's medication history, detailed medical exams, and procedure history anytime, anywhere on iPhone, iPad or web.
Schedule a Demo
Improve Patient Engagement and Satisfaction
Improve patient adherence to pain treatment plans through online engagement with DrChrono's patient portal (OnPatient - personal health records).
Exchange secure, HIPAA compliant online messages with patients.
Empower patients and help them better manage their pain with educational materials provided by our partners, or upload your own custom documents.
Stay in contact with your patients with online scheduling, messaging and automated appointment reminders via text, phone and email.
Schedule a Demo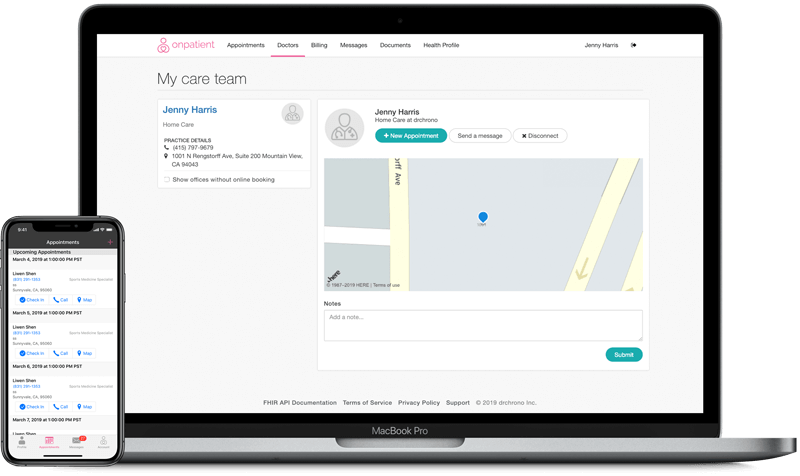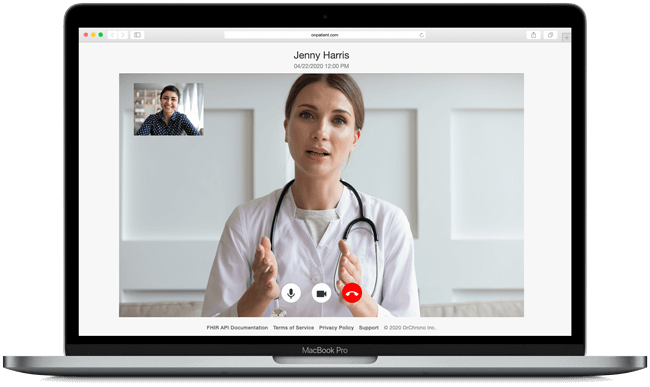 Conduct Video Visits
Schedule and conduct visits directly from your EHR platform without additional downloads or integrations.
Let patients schedule their own in-person or video visits from their patient portal.
Patients have the option to receive a link to their virtual visit without any set-up required on their end.
Quickly and easily schedule a new telemedicine visit, or convert an existing in-person visit to a Video Visit with one click.
After scheduling a Video Visit through DrChrono's telemedicine platform, allow patients to sign forms and fill out background questions.
Schedule a Call
Maximize Revenue Collection with RCM
Check insurance and procedure eligibility in real time.
Denial claims are addressed within 24 to expedite the payment process.
Communicate directly with Revenue Collection experts and a medical billing team.
Make better data-driven decisions with complete transparency into your practice's financial status.
Schedule a Demo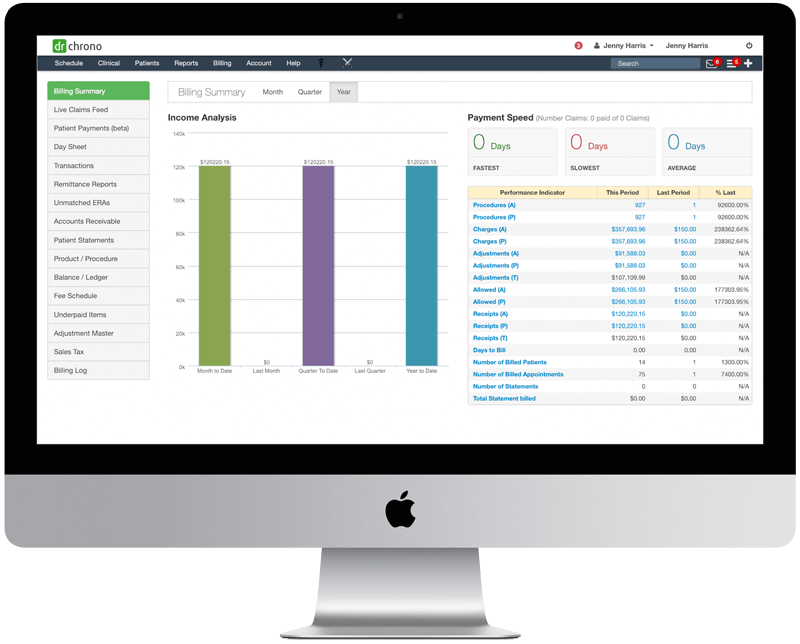 An Award-Winning Experience
---
Ready to transform your practice?
Request a product demo with an EHR Specialist today!
Request a Free Demo