Revenue Cycle Management with DrChrono
Upgrade Your Medical Billing Experience
Complete RCM Service
Revenue Cycle Management Fully Tailored to Your Practice
With DrChrono's Revenue Cycle Management (RCM), your practice can maintain sustainability while simultaneously gaining more time to focus on patients.
By proactively predicting denials to improve clean claim rates, we provide assurance that your billing and collections will have the consistency needed to be able to manage the expenses and operations of your practice.
Our team of dedicated billing experts, in-house coding compliance officers, and certified medical coders handle your practice's billing from the minute a patient checks-in to the back-end billing after the appointment. On top of full RCM management, we provide the benefit of having up-to-date knowledge of medical billing nuances and workflows in a climate of ever-changing regulations. Overall, we're here to help your practice improve profitability, keep claims coming in, and decrease administrative tasks so your practice never has to worry.
94%+
Clean Claim Submission Rate
48 Hrs
Turnaround on Denials
96%+
of Claims Paid Within 60 Days
$3 Billion+
in Claims Processed by DrChrono RCM to-date
Our Full RCM Services Include:
See What our Customers Have to Say
It's a system that is completely cost effective— your overhead is an iPad. The system is so integrated that you can chart and bill with the touch of a button; we never lose a dollar because the billing is built into the notes."

Dr. Mark Amols, Reproductive Endocrinology & Infertility
Everything about DrChrono screams efficiency. I've used several other EHR alternatives and DrChrono is the best of all of them. The iPad app makes it incredibly easy for me to have access to what I need, when I need it."

Dr. Linsey Gold, Surgical Breast Oncologist
The cost of the plan is incredible. The team is quick to address issues, problem solve and answer any of my questions. With the RCM plan I have a 98% clean claim submission rate and money is consistently coming in."

Brooke Gum, ARNP, Mental Health Clinician
RCM Client Success Stories
Practice Background
Shortly after completing Chiropractor's College, our client started a practice in Thief River Falls, Minnesota. Like many new practitioners, he was entirely new to the world of billing. As our client puts it, "they don't teach you billing in school...any school."
Billing Challenge
With no experience in billing, our client hired a biller, who was an "expert" in billing for chiropractic. After sometime, our client noticed that he had an abundance of new patients and appointments, but he was seeing very little revenue from his billings. Since our client was already a DrChrono EHR customer, he called DrChrono for help.
Results of Implementing DrChrono's Managed Billing Solution
DrChrono set our client's practice up for success. He was immediately setup with a team of billing specialists who overhauled his billing practices...all at a lower cost than what he was spending for his internal biller. The results speak for themselves:
| | Before | DrChrono |
| --- | --- | --- |
| Claim Submission | 20-25% | 100% |
| Claim to Payment Time | 4-6 weeks | 1 week |
| Cash flow | Poor | Excellent |
| ROI on Billing Services | Negative | 3900%* |
| Gross Revenues | | 4X Improvement |
*ROI formula ((revenue gain - cost of services)/(cost of services))
Practice Background
Gilbert, Arizona based fertility and endocrinology specialist, Dr. Mark Amols, has built an extremely successful fertility practice. His nine-person practice, New Direction Fertility Center, helps patients at a fraction of the cost they would spend elsewhere; due to his success rates, skill and favorable cost structure, Dr. Amols and his staff see anywhere between 30-50 patients a day.
In the Office
Dr. Amols and his staff take efficiency seriously. He and his staff simply do not have time in between appointments or after closing to chart; DrChrono is the perfect solution because they are able to use customized medical templates and clinical forms on their iPad to chart comprehensively during each encounter.
Improved Medical Billing
Additionally, since Dr. Amols and his staff utilize the DrChrono Apollo account, they are able to use the EHR to manage their billing as well. The process is seamless for the team thanks to the Billing Profiles feature, which allows users to preset the correct ICD-9, CPT, HCPCS and NDC codes for procedures.
Conclusion
To learn more about how DrChrono improved Dr. Amols' practice, please download the case study.
Practice Background
Dr. Linsey Gold is one of the nation's foremost experts in breast cancer surgery. She only operates on breast cancer cases and is known for a lot more than just her expertise. Her office is anything but typical; it has been featured in Michigan media with its sumptuously painted walls, unique office curtains and... no white coats. The impeccably dressed Dr. Gold is known to be available for her patients around the clock, even moving personal plans just to accommodate patient schedules. All of this makes Dr. Gold incredibly popular; she has a staff of four who help her manage over 2000 new patient visits and 400 surgeries per year.
In the Office
Dr. Gold and her staff utilize DrChrono's EHR and Apollo Plus full service billing services to efficiently manage her extremely busy office. Before her appointments, Dr. Gold's staff use both the iPad and desktop version of DrChrono to schedule, check-in employees and utilize inter-office messaging to efficiently communicate with one another.
Once a patient is seen, charting and patient billing are a breeze. Dr. Gold is a super-user of DrChrono's customizable features, which she has utilized to optimize her time with clients. She has customized all of her medical form templates to chart by each client type.
Dr. Gold charts quickly and easily after every client visit using DrChrono's medical-speech-to-text. As soon as Dr. Gold's notes are complete, DrChrono's billing team takes over to process billing for each case. Additionally, she is able to send a fax of all relevant notes from her EHR to a patient's primary care physician in seconds.
Most conveniently, Dr. Gold is able to take her in-office ultrasounds, which have been seamlessly uploaded to her DrChrono iPad, into the operating room where she uses them as guides for surgery. Should a patient need to communicate with Dr. Gold post-surgery, they can use DrChrono's HIPAA compliant messaging system to easily stay in touch.
Conclusion
To learn more about how DrChrono improved Dr. Gold's practice, please download the case study.
---
DrChrono RCM ROI Case Study*
In-House Billing
DrChrono RCM
Results
Charges (on average)
$115,294.76
$115,294.76
Gross Collection Rate (GCR)
$54,909.13
(48%)
$69,176.85
(60%)
12%
Gross Collection Rate
Billing Costs
$4,876.40
$4,496.50
$379.90
Decrease in monthly cost of RCM service
---
$175,771.49
Yearly Net Benefit
(monthly gross collection * 12months)
≈ 25%
overall collection increase
*Real DrChrono ROI example from one of our clients
---
Top Features Loved by Practices
DrChrono vs. other RCM competitors
| | DrChrono | athenahealth | eClinicalWorks | CareCloud | HealthFusion (NextGen) | Kareo |
| --- | --- | --- | --- | --- | --- | --- |
| EHR & RCM on One Unified System | | | | | | |
| Dedicated Account Manager | | | | | | |
| Integrated Medical Billing iPhone/iPad Technology | | | | | | |
| Medical Coding Services | | | | | | |
| Customizable Billing Profiles | | | | | | |
RCM (Revenue Cycle Management) FAQs
Want to Learn More?
RCM - Revenue Cycle Management 101
Is the phrase "Revenue Cycle Management" somewhat foreign to you? Or, if you have experience and...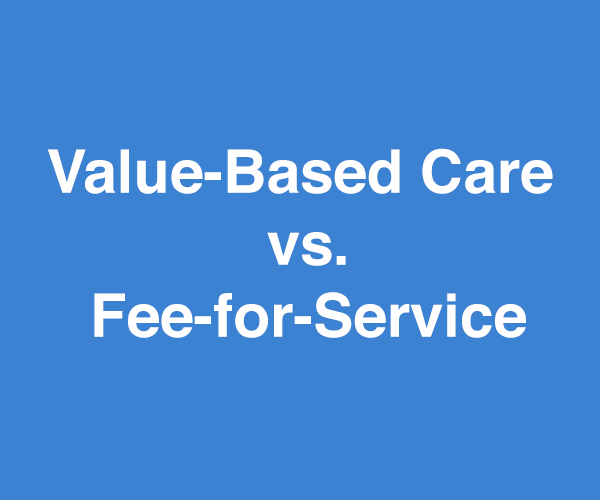 Value-Based Care vs. Fee-for-Service
Fee-for-service (FFS) is a payment model where medical services are unbundled and paid for separately...
Get a complimentary iPad(s) or 1 month free
Receive free iPad(s)** or get 1 month off* our Apollo Plus (RCM) plan.
Request your demo today and mention the promo code Spooky2018.
*Voucher restrictions apply.
Click here
for details **iPad restrictions apply.
Click here
for details Promotions end October 31, 2018.