Revenue Cycle Management with DrChrono
Upgrade Your Medical Billing Experience
Complete RCM Service
---
DrChrono's Revenue Cycle Management (RCM) can help you maintain income stability while simultaneously giving you more time to focus on patients. Our team of dedicated billing experts, in-house coding compliance officers, and certified medical coders handle the complete lifecycle of your medical claims. With this expertise in your corner, you will see an improvement of clean claim rates, speedy turnaround on denials, and improved cash flow. DrChrono works to take over time-consuming tasks while providing high-quality services at a fraction of a cost of in-house billing, to allow you to practice medicine, not administration.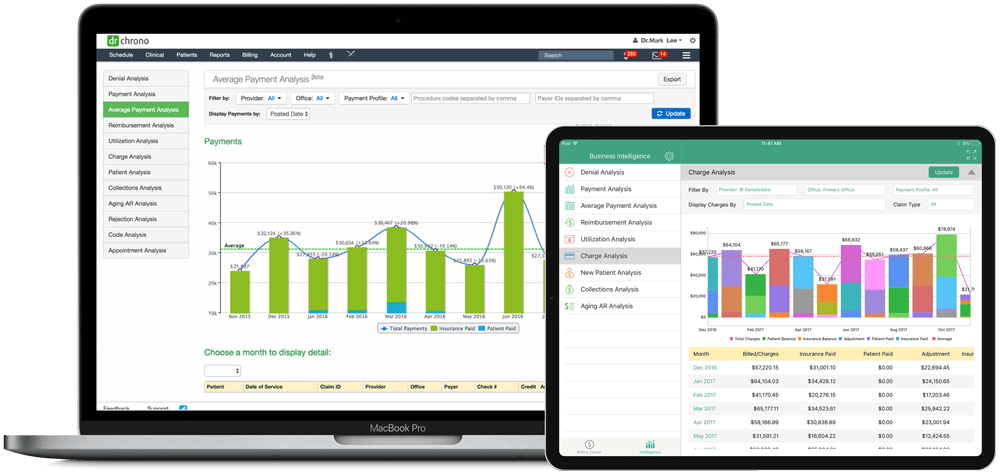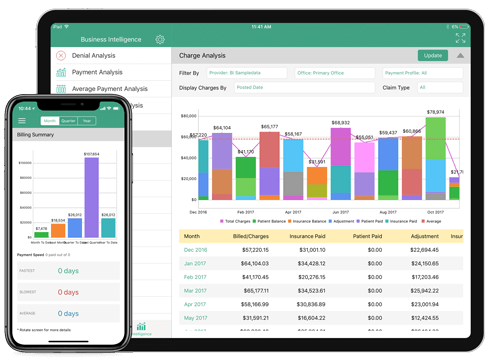 Have insight into your claims, don't be left in the dark. With DrChrono your dashboard will let you see the whole process from the visit to deposit. In addition to the transparency, a dedicated RCM account manager will have continuous communication into your financials.
BI Tools
Our dedicated billing experts are knowledgeable about industry trends and best practices. Have peace of mind that your claims are being handled from patient check-in to back-end billing.
Medical Billing
With a 96% clean claim rate, DrChrono RCM services work to improve your practice profitability. We offer you consistent workflows, continuous monitoring of claims and a decrease to your administrative tasks, so you focus on patient care.
Denial Resolution
Hands-Off Billing Solution
---
96%+
Clean Claim Submission Rate
48 Hrs
Turnaround on Denials
96%+
of Claims Paid Within 60 Days
$3 Billion+
in Claims Processed by DrChrono RCM to-date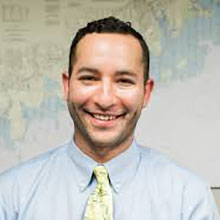 Aaron H. West
---
DC

Amazing ability to have all services in one program- billing, coding, scheduling, inter-practice messages and on top of that all, the customizable templates and assistance with such are invaluable. They too both increased insurance collections (through the advice of billers on clinical documentation) as well as better time management.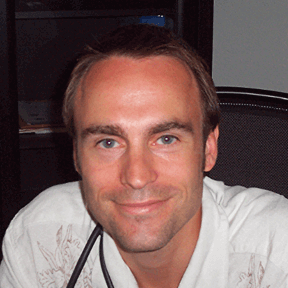 Tim Duerler
---
Mango Medical

I've used a lot of EMRs over the years and I searched a long time to find a good solution for our small group private practice that was user-friendly from the provider side but also had the analytics tools needed to run the practice management. We also struggled to find a biller in-house that could manage our growing practice. We switched to the RCM services with DrChrono and have been very pleased with the billing team noticing an improvement in our collections and reduction of our costs.

DrChrono RCM ROI Case Study*
In-House Billing
DrChrono RCM
Results
Charges (on average)
$115,294.76
$115,294.76
Gross Collection Rate (GCR)
$54,909.13
(48%)
$69,176.85
(60%)
12%
Gross Collection Rate
Billing Costs
$4,876.40
$4,496.50
$379.90
Decrease in monthly cost of RCM service
---
$175,771.49
Yearly Net Benefit
(monthly gross collection * 12months)
≈ 25%
overall collection increase
*Real DrChrono ROI example from one of our clients
RCM (Revenue Cycle Management) FAQs
---
Want to Learn More?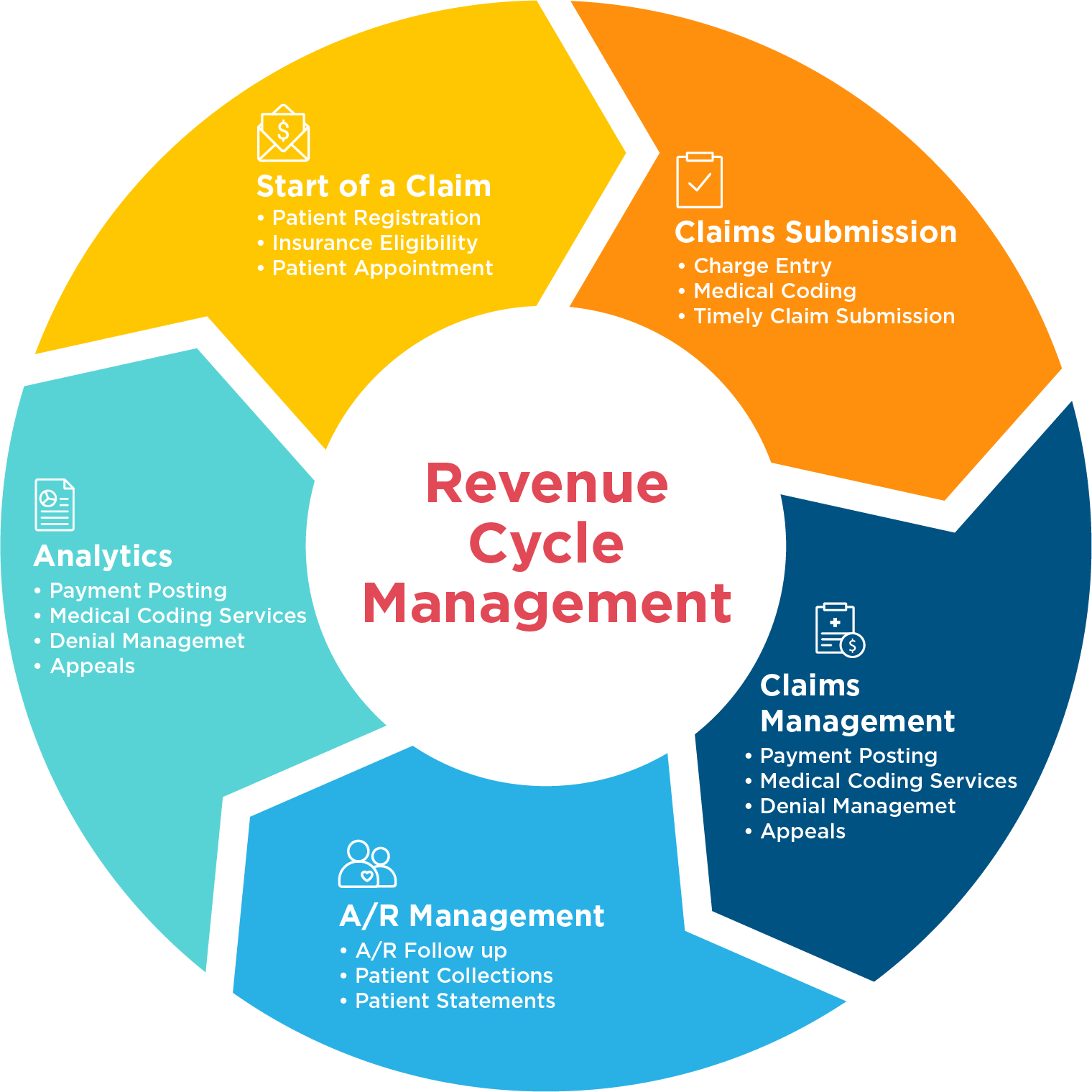 Revenue Cycle Management
Discover how upgrading to DrChrono's RCM can help your practice save time and increase revenue
Learn More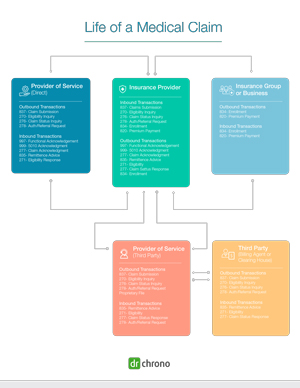 Medical Claim Lifecycle
Gain a better understanding of how medical claims are processed from submission to payment.
Learn More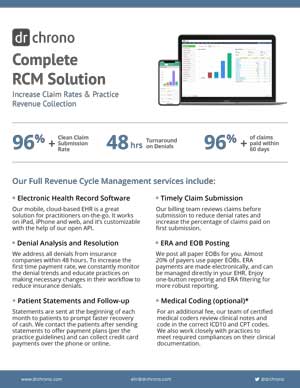 Complete RCM Solution
Learn about how our RCM solution can help you decrease your time spent billing and increase your revenue flow.
Learn More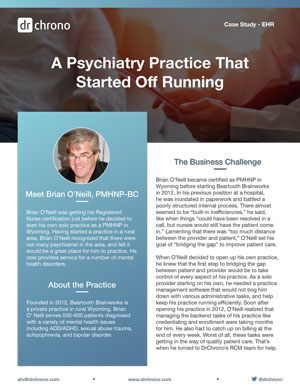 A Psychiatry Practice that Started Off Running
Since using DrChrono, Brian O'Neill has optimized his workflow and increased revenue with the RCM solution.
Learn More
Ready to transform your practice?
---
Request a product demo with an EHR Specialist today!
Request a Free Demo