Complete EHR and Billing Solution for Endocrinologists
Run a Robust Practice with our Versatile EHR Software
Designed to Meet Your Needs
What Makes DrChrono Great for Endocrinologists
Graph & view historical trends for weight, circumference, BMI, blood pressure, and AC1 levels for diabetes to gain better insight into patients' long term health.
Speed up charting with prebuilt or customizable medical forms including cardiovascular risk calculators, HPI complaint forms and other assessment forms from our forms library.
Use our secure telemedicine feature to provide patient care on iPhone, iPad or computer anytime anywhere.
Send secure messages, patient education materials and treatment plans using OnPatient patient portal.
Schedule a Demo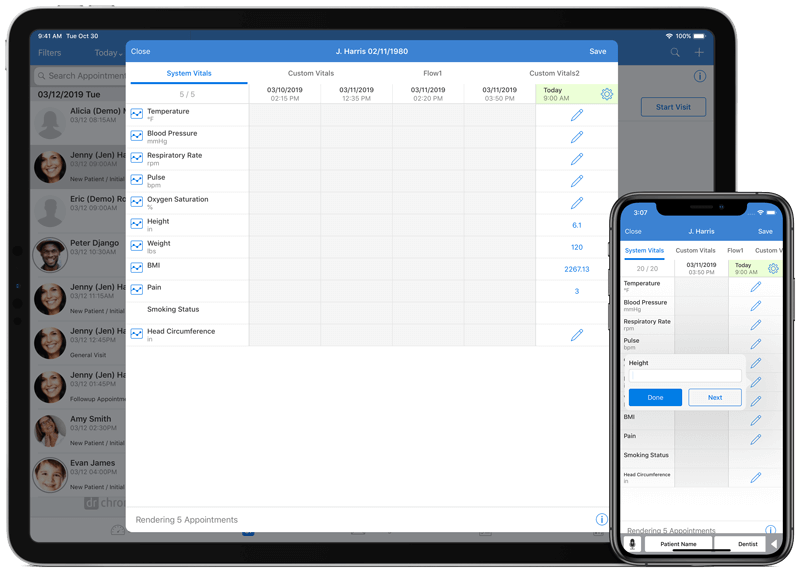 Tools to Speed Up Your Workflow
Quickly create different types of appointments using appointment profiles such as a 30 minute appointment for diabetes follow-ups, or a 45 minute appointment for first time visits.
Use billing profiles to bundle codes together for quick selection and modify or add additional codes with billing picklists.
For ongoing medical conditions that require re-evaluation, automatically push codes to future appointments using our "problems" tab.
Schedule a Demo
Advanced Lab Functionality
Send auto reminders to patients about their routine lab tests.
Create lab order templates for your preferred labs and process similar orders in seconds.
Automatically map billing codes into lab orders and have lab results directly sent to patient charts.
Create graphical charts of lab results to identify historical trends.
Schedule a Demo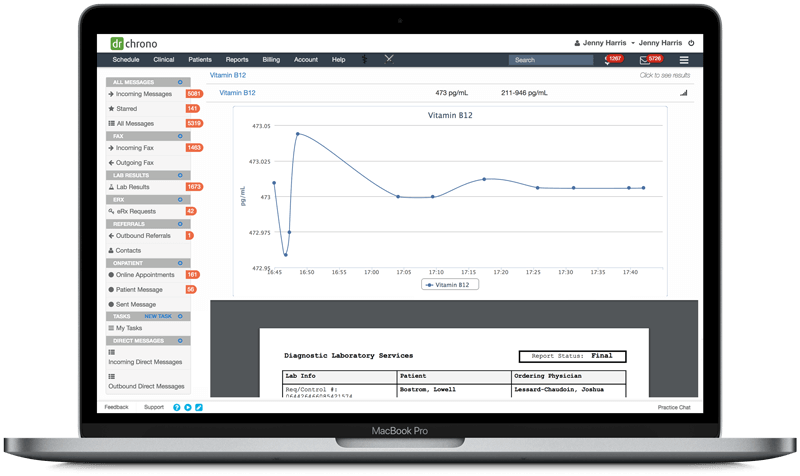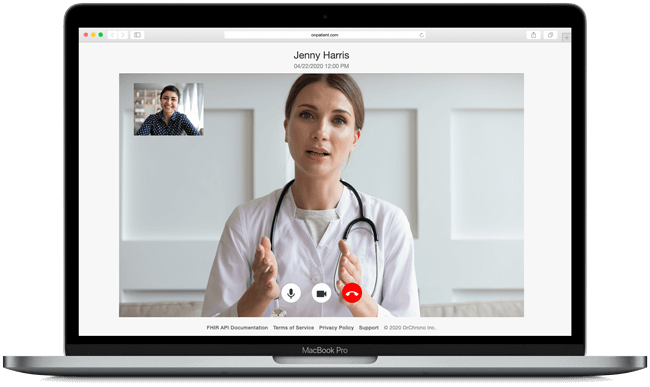 Conduct Video Visits
Schedule and conduct visits directly from your EHR platform without additional downloads or integrations
Let patients schedule their own in-person or video visits from their patient portal.
Patients have the option to receive a link to their virtual visit without any set-up required on their end.
Quickly and easily schedule a new telemedicine visit, or convert an existing in-person visit to a Video Visit with one click.
After scheduling a Video Visit through DrChrono's telemedicine platform, allow patients to sign forms and fill out background questions
Schedule a Call
Maximize Revenue Collection
Oversee all of your claims with fully integrated modern billing system and data reporting.
Improve patient experience with clean claims and timely medical statements.
Gain complete transparency into practice financial status, and direct communication access to revenue collection and medical billing experts.
Get 24-hour denial claim response with our full medical billing service.
Schedule a Demo
Top Resources for Endocrinology
---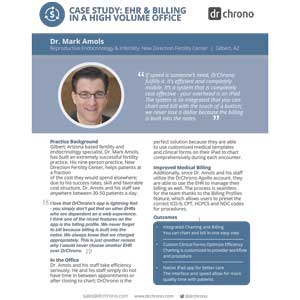 How a Reproductive Endocrinology & Infertility Doctor Uses DrChrono EHR & Medical Billing in a High Volume Practice
Learn More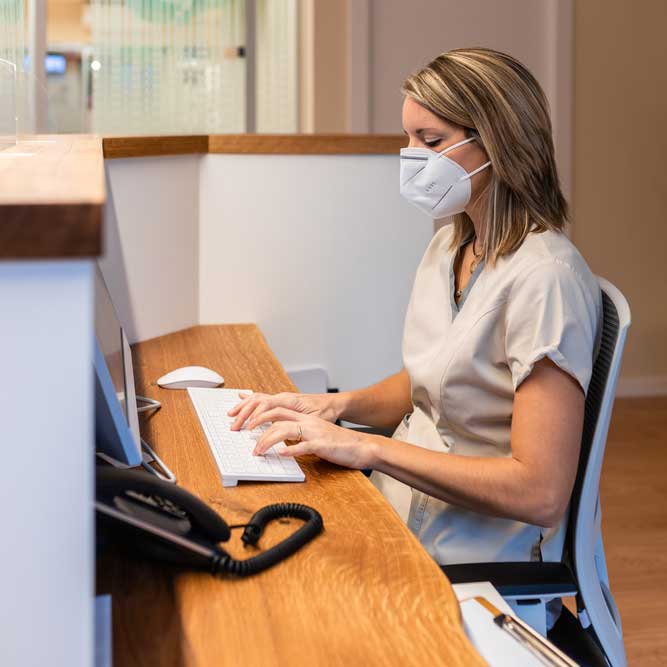 What to Expect When Implementing Your New EHR
Learn More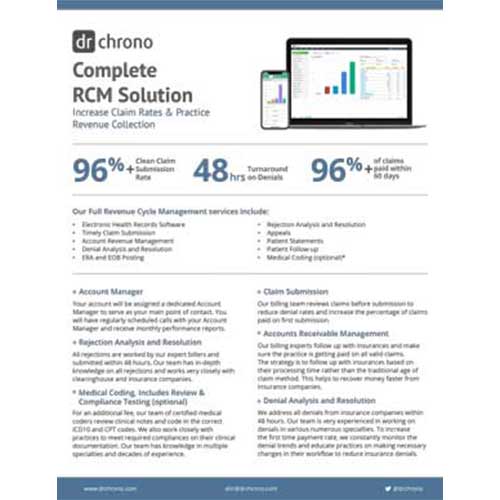 Revenue Cycle Management Solutions
Increase Claim Rates & Practice Revenue Collection
Learn More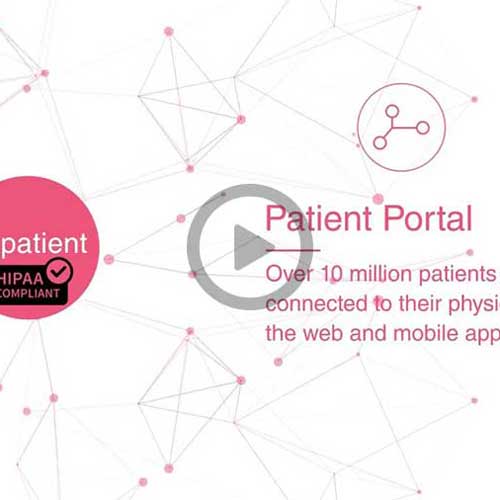 Patient Portal
Message, schedule, and manage patients in our HIPAA compliant portal, OnPatient.
Learn More
Ready to transform your practice?
Request a product demo with an EHR Specialist today!
Request a Free Demo