Complete RCM Solution
Increase Claim Rates & Practice Revenue Collection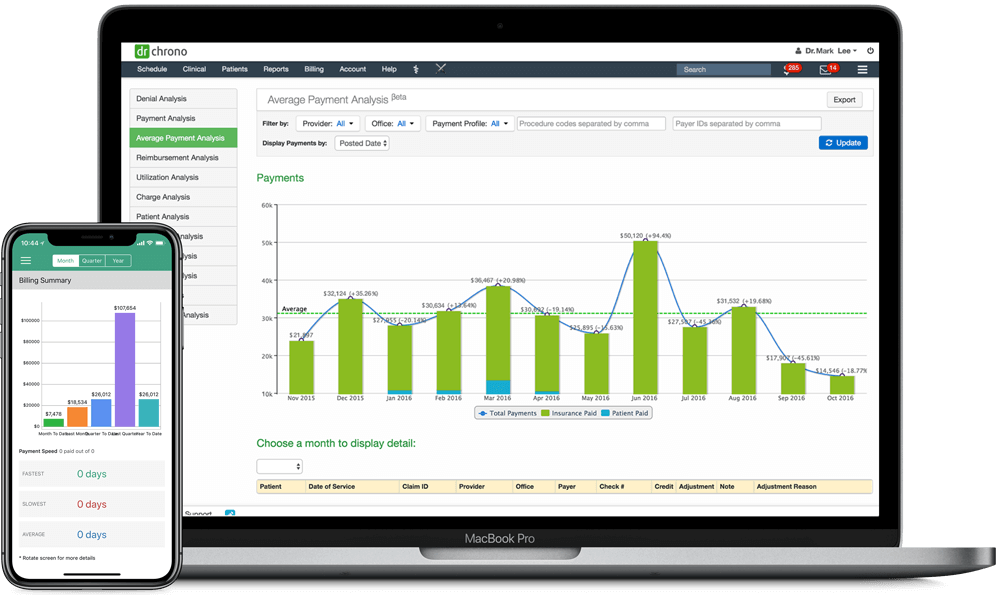 96%
Clean Claim Submission Rate
48hrs
Turnaround on Denials
96%
Claims paid within 60 days
Our Full Revenue Cycle Management services include:
Electronic Health Records Software
Timely Claim Submission
Account Revenue Management
Denial Analysis and Resolution
ERA and EOB Posting
Rejection Analysis and Resolution
Appeals
Patient Statements
Patient Follow-up
Medical Coding (optional)*
Account Manager
Your account will be assigned a dedicated Account Manager to serve as your main point of contact. You will have regularly scheduled calls with your Account Manager and receive monthly performance reports.
Rejection Analysis and Resolution
All rejections are worked by our expert billers and submitted within 48 hours. Our team has in-depth knowledge on all rejections and works very closely with clearinghouse and insurance companies.
Medical Coding, Includes Review & Compliance Testing (optional)
For an additional fee, our team of certified medical coders review clinical notes and code in the correct ICD10 and CPT codes. We also work closely with practices to meet required compliances on their clinical documentation. Our team has knowledge in multiple specialties and decades of experience.
BI Tools
Our Business Intelligence tools give you up-to-date reports on your practice's performance and ensure you understand how to better optimize your medical billing
Appeals
We handle all levels of appeals with insurances (federal, commercial, workers comp and auto insurance claims).
Claim Submission
Our billing team reviews claims before submission to reduce denial rates and increase the percentage of claims paid on first submission.
Accounts Receivable Management
Our billing experts follow up with insurances and make sure the practice is getting paid on all valid claims. The strategy is to follow up with insurances based on their processing time rather than the traditional age of claim method. This helps to recover money faster from insurance companies.
Denial Analysis and Resolution
We address all denials from insurance companies within 48 hours. Our team is very experienced in working on denials in various numerous specialties. To increase the first time payment rate, we constantly monitor the denial trends and educate practices on making necessary changes in their workflow to reduce insurance denials.
Service Level Agreement
We make sure you maximize your profits and are paid more in the long run. After you submit a claim, our expert billers ensure your claim reaches the payer without any delay. For claims that are denied, we immediately correct any issues and resend the claim within 48 hours.
Patient Statements & Follow-up
Statements are sent at the beginning of each month to patients. We believe in sending monthly statements to prompt faster recovery of cash. We contact the patients after sending statements to offer payment plans (per the practice guidelines) and can collect credit card payments over the phone or online.
About DrChrono
#1 Mobile EHR by Black book 2013-2020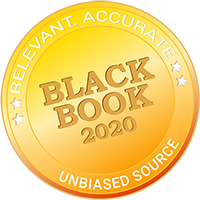 Top EHR by Black Book for 5+ Specialties
Patients cared for by DrChrono physicians
"
We use DrChrono's RCM services and they truly hold up their end of the bargain. When they say all claims are submitted within 48 hours, it's true, when they say all 48 hour turn around on denials, it's true. Our claims are paid within 7 to 10 days.
Our revenue has increased 22% since we started and we attribute it to the transparency that DrChrono inherently offers.
"
- Inspire Family Health, Amy Kowalski, ACNS-BC
Have any further questions about DrChrono's Revenue Cycle Management or our award-winning EHR platform? Please email us at
ehr@drchrono.com
.