The Newest EHR Built for Chiropractors
Why Chiropractors Love drchrono
Efficiency
Integrated EHR and medical billing software eliminates double entry and human error. Save time also by documenting everything wherever you are on iPhone, iPad or computer.
Advanced Functionality
You can speed up charting with customizable chiropractic forms and photo/drawing options in addition to a full suite of patient scheduling tools.
Low Learning Curve
Simplicity and intuitive design makes learning to use drchrono really easy. Step-by-step in page tools will also guide you to use more complex tools.
Customized Practice Management & EHR for Your Practice
Full suite of patient scheduling tools: website widget, patient portal scheduler, mobile ehr app, zocdoc, and other 3rd party scheduling services.
Pre-built Chiropractic templates for multiple sub-specialties from initial evaluation to quick adjustments.
Full integration with single data system eliminates all double-entry and human error.
Automatically populate consent forms associated with different appointment types.
Schedule a Demo
Maximize Revenue Collection
Submit claims quickly and easily straight from drchrono's EHR for insurance, worker's comp and more!
Real-time insurance eligibility checking on computer and mobile ehr app.
Code quickly and easily with customizable pre-set icd10 and cpt codes.
Full back office support with coding and billing with full transparency.
Schedule a Demo
TESTIMONIALS
We are a large cash only practice with a large amount of questionnaires and forms and work flow processes. Our office has special needs which drchrono allows for better than any other EHR.

drchrono has been EXTREMELY customizable and the easiest EMR to use for the front office staff when it comes to scheduling, taking payments, and making new patient charts. We have heard from others that if you are transitioning from paper to EMR, this was the one to choose. We could see that even before the advice was given. Every step is very intuitive and the programmers and designers made every task only about 2-3 clicks away. EASY AND FAST!
- Caylin Holmes, DC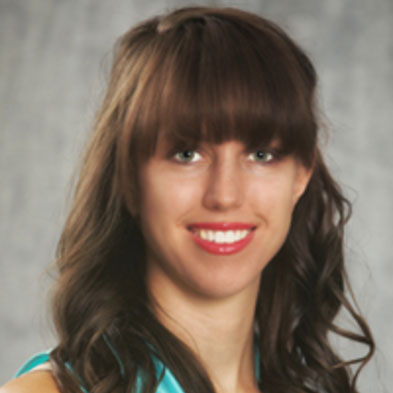 Top Features Used by Chiropractors
Fully Customizable Patient Scheduling Tools
Have patients schedule for an appointment anyway you want. Upload a website widget, use a patient portal, access your mobile ehr app on the go, and/or use zocdoc or other 3rd party scheduling services.
SEE A QUICK DEMO
Check-in Kiosk and native iPad app
Patients can walk in and check themselves in on a kiosk or you can hand them an iPad just like a clipboard. You can even have patients check in from home.
Message other providers and patients directly
Manage all patient communication in a HIPAA compliant patient portal and message other doctors regardless of their EHR through drchrono. You can also use the practice chat tool to talk to message anyone in the practice.
Form/Template Library
Access a full library of chiropractic templates for any chiropractic technique, like Activator, Gonstead, etc. and in any format like SOAP, Auto Accident, and Workers Compensation Claims.
SEE A QUICK DEMO
Photo, Video, and Drawing Tools
Use the camera on your mobile device to record and annotate photos or diagrams and add videos quickly to the patient file.
SEE A QUICK DEMO
Fast Medical Claim Submission
Increase Cash Flow in your practice with an easy to use interface and a suite of tools and reports used by drchrono coders and billers.
SEE A QUICK DEMO
Super easy e-fax and direct messaging
Manage patient referrals in and out easily using either the extremely easy e-fax tool or submit electronically from EHR to EHR.
Save Credit Cards or use Square
You can store patient credit card information on file and charge patients for any recurring payments or later visits with a click of a button. Or use square..
SEE A QUICK DEMO
Revenue Cycle Management (RCM) Services
Focus on patients and have full transparency and a direct access to your account manager to manage the status of your claims.
Get a
$50 gift card

by just attending our demo and receive complimentary iPad Pro(s) with qualified annual contracts.*

Use code: drchronoEHR2017Fall



*Restrictions apply. Click here for details.
Ready to transform your practice? Sign up for a free trial of drchrono today!