Innovative & Adaptable EHR for Orthopedic and Sports Medicine
Optimize patient care & practice efficacy
Get a
free Amazon Echo Dot

just by attending our demo & receive up to

$1000 back

when you sign an annual contract. Limited time only.

Mention code: OrthoEHR2017

*Amount is based on your monthly payment.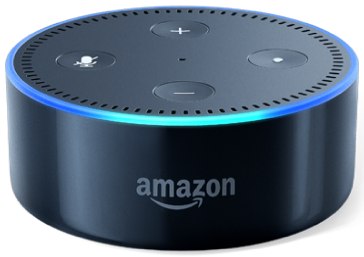 Streamline Your Practice with All-in-One Integrated EHR
End-to-end solution that seamlessly integrates patient engagement and scheduling, clinical workflow and medical billing.
Access a beautifully designed color-coded schedule with your patient's entire health history at your fingertips.
Access patient health records, billing balances and transaction history in one cloud-based solution.
Stop double-entry and auto-populate your patient information to clinical charts, e-prescriptions, lab orders and medical claims.
Schedule a Call
Increase Productivity with Intelligent Clinical Tools
Chart quickly with customized medical forms, medical speech-to-text dictation and surgery specific templates.
Precisely record injured areas with Free Draw, a tool that allows you to draw directly on any diagram, including X-ray images.
Order diagnostic tests such as X-rays or an MRI directly from your iPad; the results will directly appear in your EHR.
Prescribe medications including controlled substances (EPCS) and order lab work directly from your EHR.
Schedule a Call
Empower Patient Engagement & Education
Save time with paperless patient check-in and information collection.
Send automated texts and email reminders, verify insurance and procedure eligibility in real time or pre-appointment.
Allow patients to request new appointments, communicate with healthcare providers, and pay bills through our secure HIPAA compliant patient portal.
Provide pre- and post-surgical instruction, preventive and general education on injury or surgery procedures directly to patients.
Send and receive summary of care documents from other practices and provide customized patient education materials straight from the EHR.
Schedule a Call
Maximize Revenue Collection with RCM
Optimize patient experience with clean claims and timely medical statements.
Denial claims addressed within 24 hours to expedite the payment process.
Direct communication with revenue collection experts and medical billing team.
Complete transparency into practice financial status.
Schedule a Call
TESTIMONIALS
I think about what my doctors and what my patients are going to be looking at. I've gone through 5 different EHRs over the course of my 30+ years of experience, and with drchrono, I have a solution for my entire practice and I know I have the best software for my practice.
- Orthopedic Pain Specialists, Dr. Timothy Davis, MD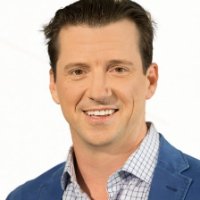 #1 ranked mobile EHR for 5 years
drchrono is EPCS and I-STOP compliant