Modern EHR Solution Designed for Urologists
Practice Management, EHR, and Medical Billing Made Effective for Urology Practices
All-in-One Urology EHR Solution
Standard and custom urology templates for quick charting.
Optimized to be used within an Ambulatory Surgical Center Setting.
Finish documentation before you leave the practice.
Integrated text expanders, medical speech-to-text and photo/drawing tools.
eRx and EPCS available on iPhone, iPad, and web.
Lab orders and results immediately available in workflow and patient chart.
Schedule a Demo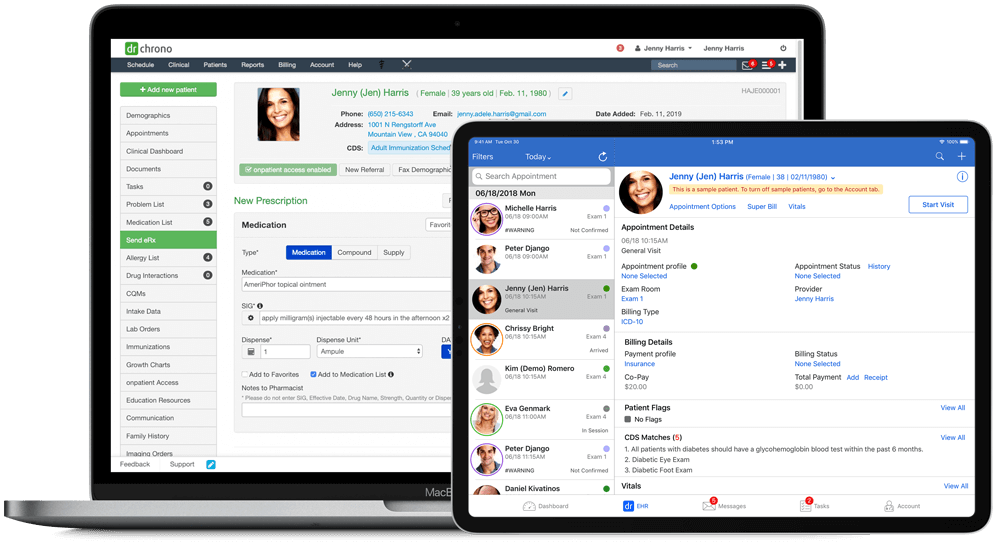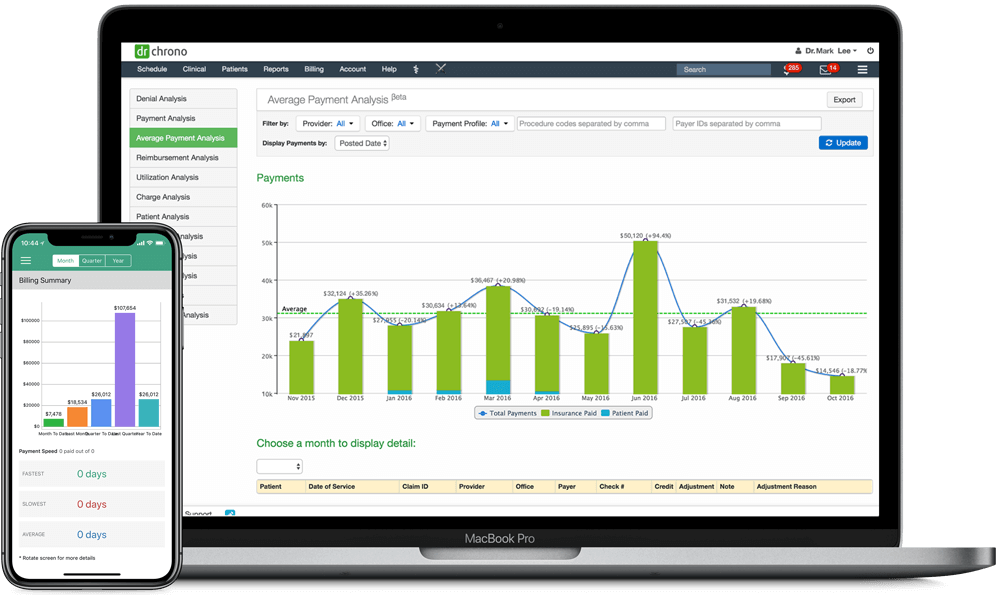 Maximize Revenue Collection
Oversee all of your claims with fully integrated modern billing system and data reporting.
Improve patient experience with clean claims and timely medical statements.
Complete transparency into practice financial status, and direct communication access to revenue collection and medical billing experts.
24-hour denial claim response with Revenue Cycle Management (RCM) service.
Schedule a Demo
Features Our Urologists Love
Automated Reminders - Email, Text, & Phone
Dedicate the front desk to more patient facing activities and automate reminders with varying reminder cadences.
SEE A QUICK DEMO
Urology Specific Templates and Patient Education Materials
Initial, follow-up, and surgical procedure templates with diagrams and patient educational material available as well as fully customizable.
SEE A QUICK DEMO
Instant Messaging - Patients, Practice, and Outside Providers
HIPAA Compliant Live messaging with Providers in and out of the practice and summary of care documents. Have messaging to have instant...
Lab Integration with
Local Labs
Connect to any of your local labs and send and receive lab orders and lab results directly from your iPad, iPhone or Web.
SEE A QUICK DEMO
EPCS & eRx
Securely e-prescribe regular and controlled substances from any device, and select pickup locations that are convenient for your patient.
SEE A QUICK DEMO
RCM Services
Focus more on patients and clinic operations and have DrChrono provide medical billing and coding services.
Comprehensive Data Tracking and Analysis Tools
Track lab information ordered by other providers, patient provided metrics, and record any quantitative or qualitative metric for analysis, reporting, and more!
Optimized for Ambulatory Surgical Centers (ASC)
With the native iPad and iPhone applications as well as an award winning mobile platform, there is a seamless workflow between ASC and office.
Medical Billing Tools
Easily check insurance eligibility with a click. Automatically populate ICD10, CPT and any other codes. Send your claims to your biller or submit directly to insurance ...
SEE A QUICK DEMO
An Award-Winning Experience
---
Ready to transform your practice?
Request a product demo with an EHR Specialist today!
Request a Free Demo