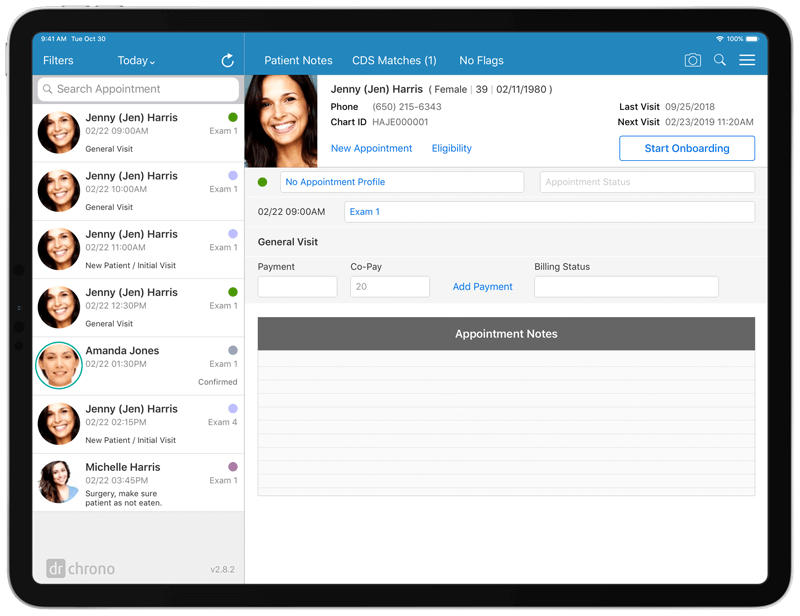 Improve Patient Engagement & Care
With customized workflow tools, you can provide more responsive and efficient services to your patients. Spend more time with your patient and less time in your EHR.
Schedule a Demo
Fully Integrated All-in-One EHR
Minimize manual workflow and data entries by streamlining patient engagement, clinical workflow and medical billing in one seamless cloud based system.
Schedule a Demo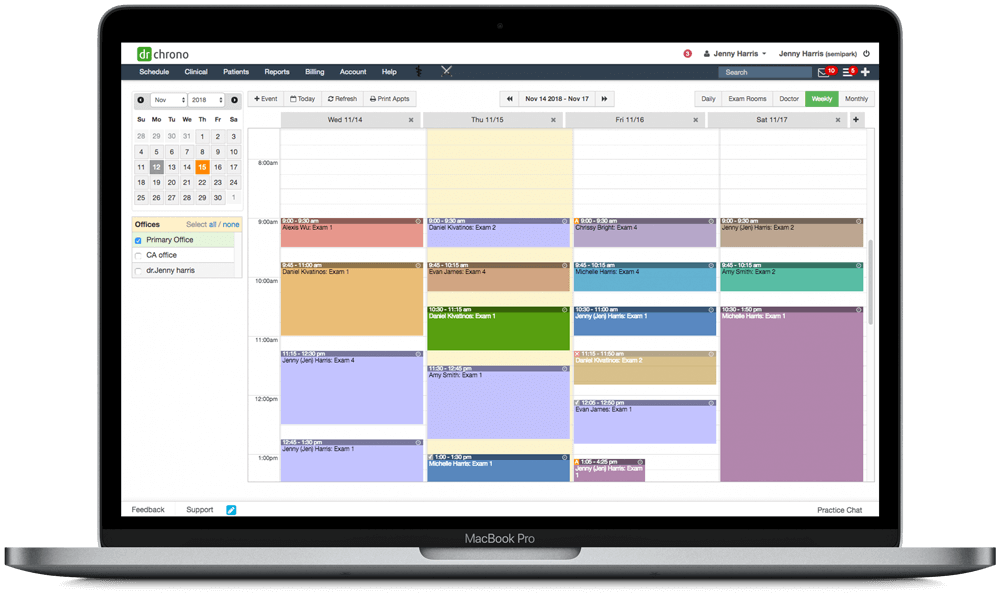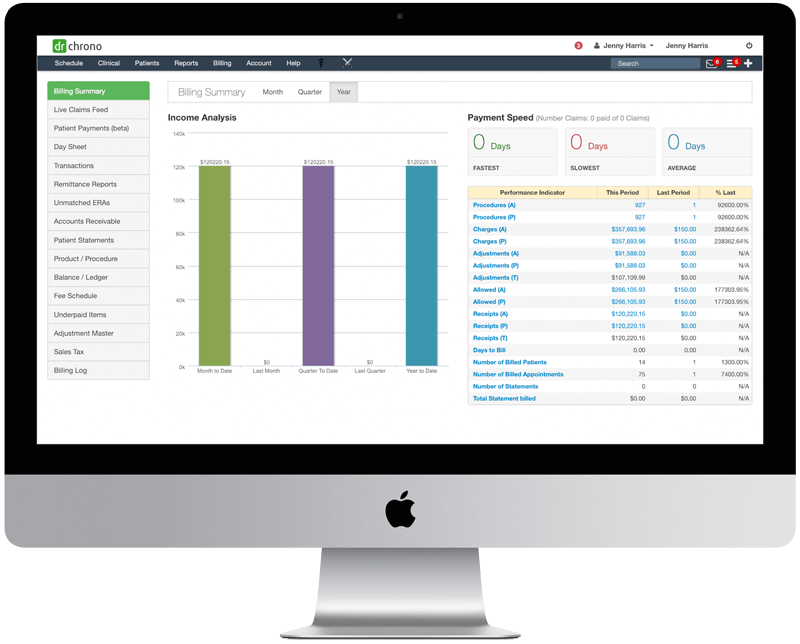 Increase Cash Flow and Lower AR
Easily manage both cash payments and insurance claims. Collect more on insurance claims with the best medical billing and coding services through DrChrono's RCM team.
Schedule a Demo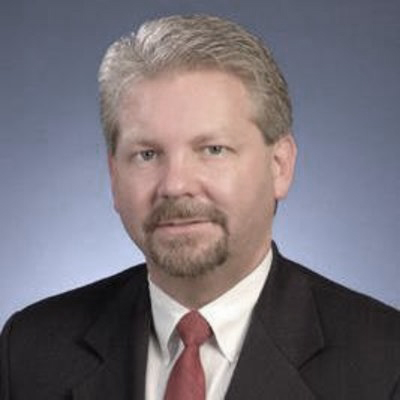 Dr. David Dellinger

DrChrono gives my staff the flexibility to have consent forms pre populated at check-in or lets us populate it in the EHR during pre-op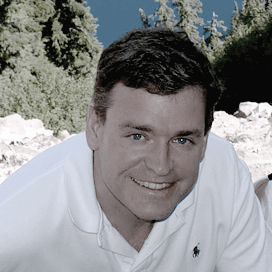 Dr. Jim Rieger

I'm getting paid more than I've ever been and it's all thanks to DrChrono's billing service. I've never used anything like this.