Get the Most Cutting-Edge EHR Built for Optometry
Improve practice efficiency while optimizing patient care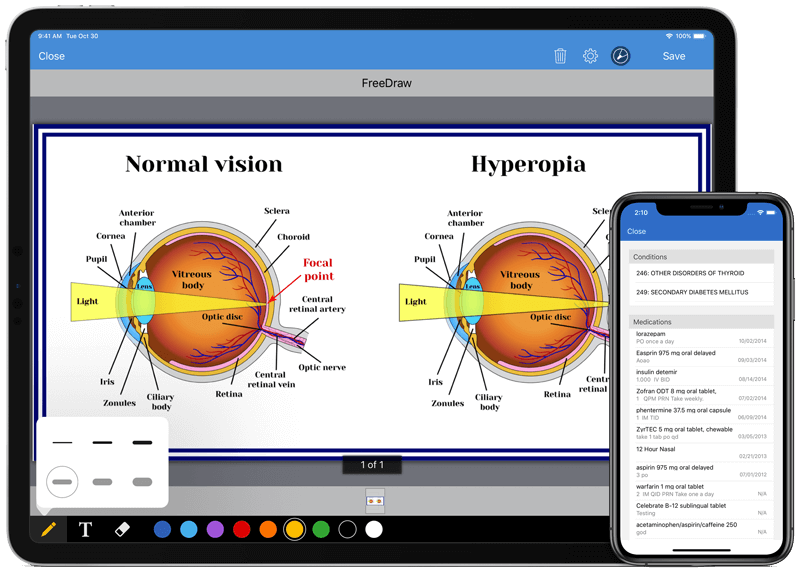 Optometry EHR Made Easy
Ready to use Optometry forms from initial evaluation and eye tests to SOAP, screening, and more. Build your own with our talented implementation specialists, or find what you need in our extensive medical form library.
Take photos from your iPad, or upload other clinical photos. Then attach and annotate them directly within your patient's chart on iPad or web.
Step away from the clunky computer and make your patient encounters what they should be - personal - with iPad and iPhone charting at the tip of your fingers.
Schedule a Demo
Optimal Practice Productivity with Integrated System
Organize your optometry office with one integrated system from scheduling to billing and everything in between, eliminating paperwork and human error.
Maintain accurate provider schedules across rooms and locations with seamless scheduling tools.
Our online check-in and self check-in kiosks reduce wait time and allow new patients to complete onboarding or optometry consent forms with minimal staff involvement.
Utilize our full suite of patient scheduling and automatic appointment reminder tools.
Integrated electronic fax feature increases the efficiency of records transfer with improved subsequent patient care.
Schedule a Demo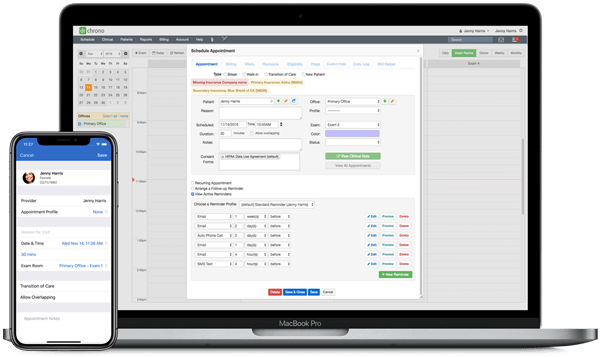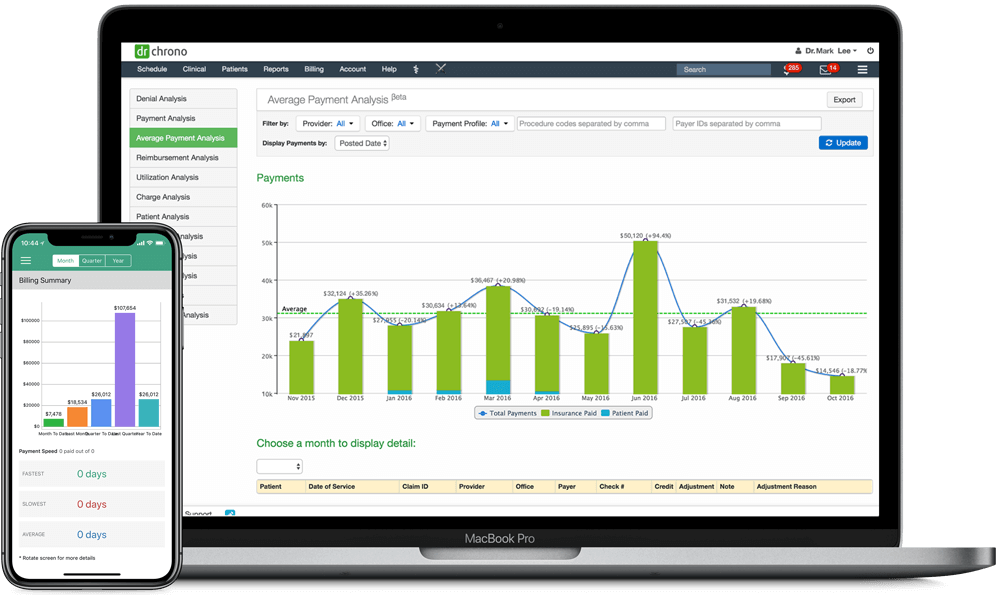 Maximize Revenue Collection with DrChrono RCM
Focus on patient care and leverage a virtual back office to optimize your revenue collection. Our team is fluent with hundreds of Optometry codes and knowledgable in best practices for your specialty.
DrChrono RCM comes with our full EHR software for free. With increased earnings through RCM, practices often end up paying less overall for integrating their systems than they had when using just our EHR.
Seamless claims submission is built into the patient encounter, making medical coding easier and quicker than ever. This single data entry process reduces data errors and improves clean claim rates.
Full transparency into practice financial status and trends allows you to make business choices to improve your practice.
Request RCM Demo
Top Features Loved by Optometrists
Clinical Photos
Take photos of any patient's condition and then use our free draw feature to mark up problem areas or desired results. These photos can then be placed directly in the clinical note for patients to access, or easily messaged to a referral in a HIPAA-compliant system.
SEE HOW IT WORKS
eFax
Communicate with references and other providers more easily than ever. Our HIPAA-compliant messaging system saves time and allows your records transfer to be efficient. In DrChrono, you never are cut off from your data - access it anytime and share information securely and with ease.
SEE A QUICK DEMO
Kiosk Check-in
Patients and providers alike love our kiosk mode, which allows you to set up an iPad and have patients fill out onboarding or consent forms electronically. Providers say this feature goes a long way in easing paper waste, and can make the patient experience seamless and cutting-edge.
TALK TO AN EHR EXPERT
OnPatient Portal
Empower your patients and improve practice efficiency through OnPatient, DrChrono's patient portal and PHR. OnPatient gives patients total access to their data, and can also help you save time in the office when they fill out forms and complete onboarding before setting foot in the door.
SEE A QUICK DEMO
Custom Forms
DrChrono forms are fully customizable for every imaginable Optometry procedure. Use our pre-loaded eye resources & optometry templates to create workflows optimized to individual procedures or providers.
WATCH A DEMO
Cloud-Based System
Work from anywhere with DrChrono's cutting-edge cloud-based system. No longer are you tied to servers or paper - now, everyone can stay on top of information no matter where they are. Our system also allows for immediate updates so you're always armed with the best technology.
SCHEDULE A DEMO TODAY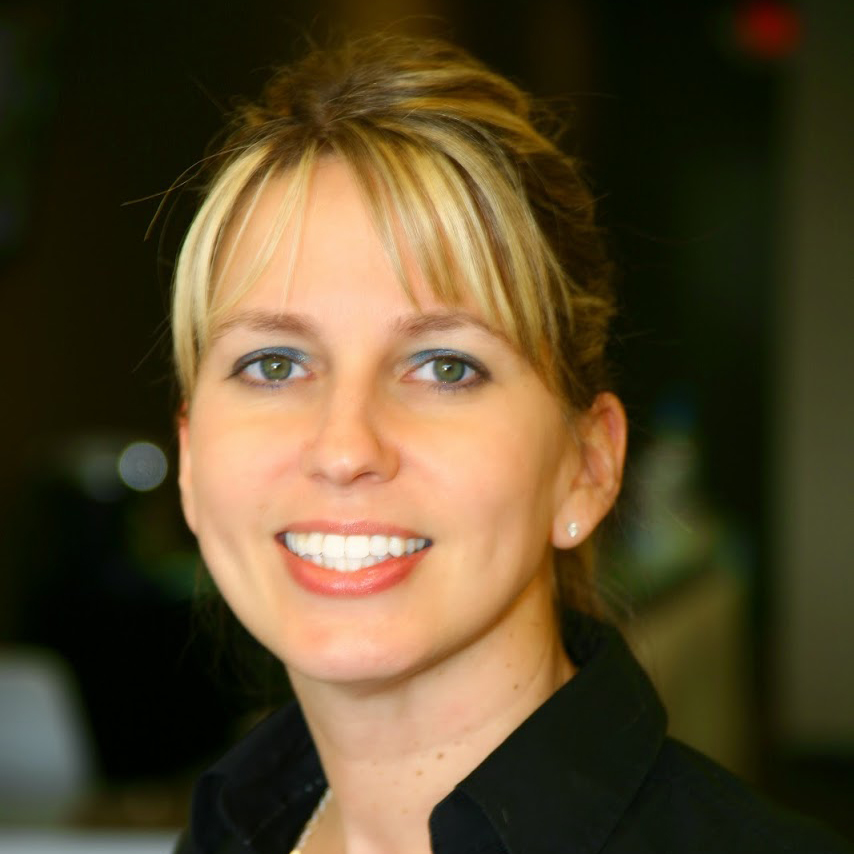 Dr. Cynthia Sayers
---
EyeShop Optical, Columbus OH

To other optometry practices considering DrChrono, I would say that this system is a game-changer. Once the forms have been customized to your liking, charting and patient care is so much easier. The system is very intuitive and an ease to use. I'm able to finish work at home, check or change my schedule from anywhere, even my iPhone.

An Award-Winning Experience
---
Ready to transform your practice?
Request a product demo with an EHR Specialist today!
Request a Free Demo