State-of-the-Art EHR Built for OB/GYN Practices
Pursue innovation and excellence in women's healthcare.
Save Time with Powerful Clinical Tools
Automate note-taking and accurately document patient details with macros and speech-to-text dictation.
Order prenatal and blood tests via iPhone or iPad; track results on DrChrono EHR and share them with patients via patient portal.
Receive HIPAA-compliant daily agendas on your mobile device with each patient's information available on one scrollable screen.
Electronically scan, upload, and attach documents like ultrasounds, paper charts, and photographs.
Schedule a Demo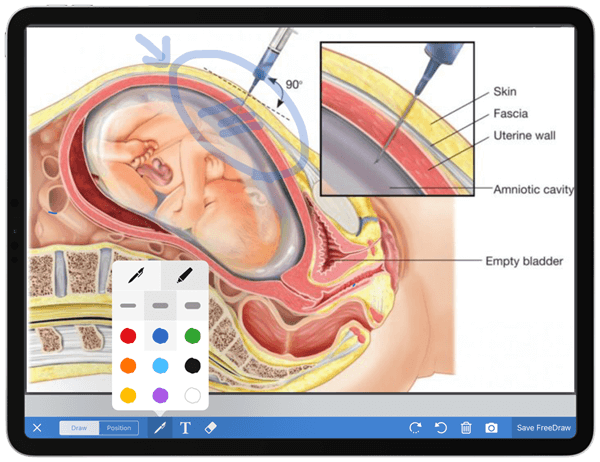 Improve Patient Engagement & Education
Allow patients to fill out insurance, medical history, and current conditions prior to their appointment through OnPatient Patient Portal.
Enable online scheduling and billing, so patients can schedule appointments and pay for sessions through iPad, iPhone, or web.
Send patients educational materials and facilitate patient to OB/GYN interaction through HIPAA-compliant messaging and face-to-face telemedicine.
Schedule a Demo
Optimize Your Practice with Fully Integrated EHR
Access DrChrono cloud-based EHR anytime, anywhere on iPhone, iPad, and Web.
Automatically populate any combination of OB/GYN specific ICD10, CPT, and E&M codes into your forms.
Easy charting with ACOG and other OB/GYN specific forms with flow sheets from our extensive medical form library.
Receive HIPAA-compliant daily agendas on your mobile device with each patient's information available on one scrollable screen.
Send prenatal flow sheets and other clinical forms to L&D, other providers or billing using DrChrono's direct messaging integration with your local Hospital EHR or a simple e-Fax.
Schedule a Demo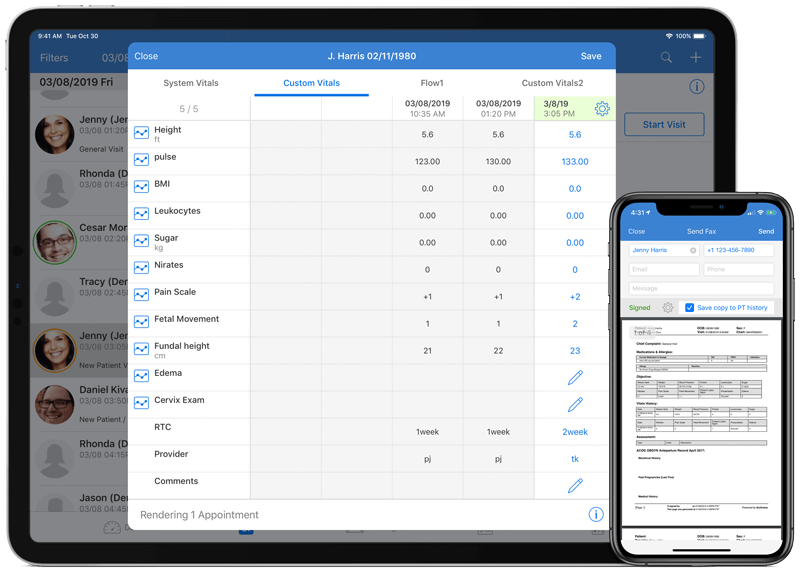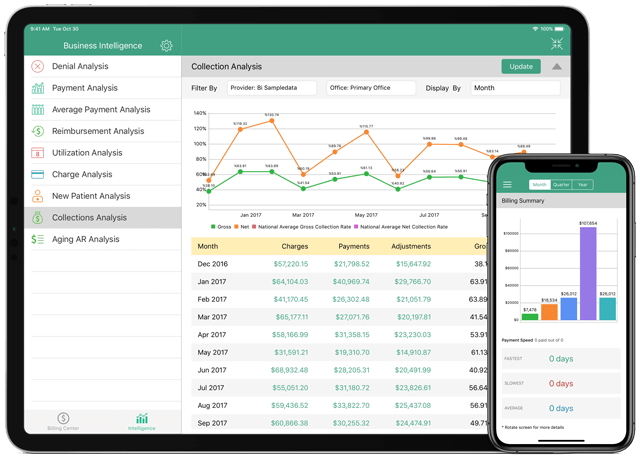 Are You Maximizing Revenue Collection?
OB/GYN practices forfeit more than 20% of their revenue due to claims-related errors and complications. DrChrono's full service revenue cycle management can maximize your revenue collection, so you can focus on your patients. Our billing and coding experts are up to date on new OB/GYN codes and are knowledgeable with OB/GYN medical billing practices. Talk to one of our RCM specialists today to learn more!
Schedule a Demo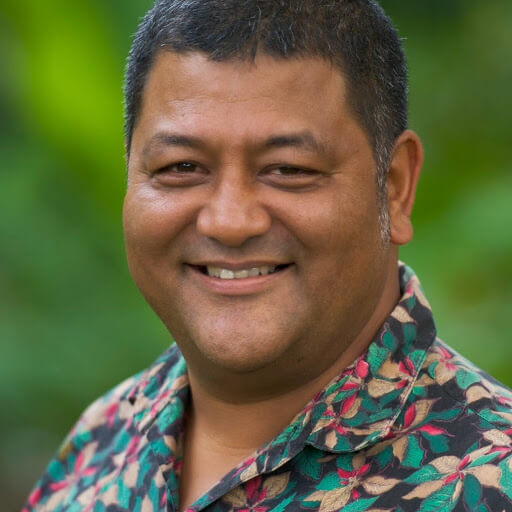 Dr. Eesha Bhattacharyya, M.D
---
Ko'olau Women's Healthcare Oahu, HI

Very easy for doctors to make great notes, wide breadth of functionality including patient portal, faxing, direct messaging, electronic reminders, diagramming and photos in charts. It's easy to use and staff requires almost no training to get started.

An Award-Winning Experience
---
Top Features Loved by OB/GYNs
Prenatal Flow Sheets
Easily enter patient measurements for each visit and visualize pregnancy progress across multiple visits in one glance.
OnPatient Personal Health Record
Patients can schedule appointments, review forms, communicate with their OB/GYN, and check-in online before their appointment.
SEE A QUICK DEMO
eRx, EPCS and Supplements
Send prescriptions electronically (eRx) to your patient's pharmacy on the web, iPad or iPhone.
SEE A QUICK DEMO
HIPAA Compliant Speech to Text Documentation
Use DrChrono's HIPAA-compliant speech-to-text feature that knows medical speech and learns your accent as you talk to it to automate note-taking.
SEE A QUICK DEMO
Order Lab Results Directly through iPad or iPhone
Order tests from any major labs. DrChrono supports over 9,000 diagnostic labs and integrates with LabQuest and Health Gorilla.
SEE A QUICK DEMO
Automatically Send Patients Appointment Reminders
Set appointment reminders and let DrChrono send them automatically through text, email, or phone call making sure patients don't miss appointments.
SEE A QUICK DEMO
Fully-integrated Insurance and Billing
Improve your reimbursements and receive a 48-hour turnaround rate on rejected and denied claims. Do your billing in-house, or have DrChrono's around the clock OB/GYN specialized team take care of coding and billing.
SEE A QUICK DEMO
Advanced Charting with Drawing
Chart in seconds with customizable medical forms, medical speech-to-text tools, and drawing options. With dynamic photo charting, take, upload and annotate a photo or image directly on your EHR app.
SEE A QUICK DEMO
HIPAA Compliant Messaging and Face-to-face Telemedicine
Establish communication with your patient outside of the office with our HIPAA compliant messaging and face-to-face telemedicine feature that allows you to easily provide care to your patient anytime.
Ready to transform your practice?
Request a product demo with an EHR Specialist today!
Request a Free Demo