State-of-the-Art EHR Built for OB/GYN Practices
Pursue innovation and excellence in women's healthcare.
Try Now
Optimize Your Practice with a Powerful
All-in-One EHR
Access drchrono cloud-based EHR anytime, anywhere on iPhone, iPad, and Web.
Adapt drchrono EHR for your OB/GYN practice needs with customizable templates and OB/GYN specific forms from our extensive medical form library.
Maximize profits with an assigned team of drchrono revenue collection experts focused on optimizing clean claim rate, collections, and payments.
Schedule a Call

Save Time with Powerful Clinical Tools
Automate note-taking and accurately document patient details with macros and speech-to-text dictation.
Order prenatal and blood tests via iPhone or iPad; track results on drchrono EHR and share them with patients via patient portal.
Receive HIPAA-compliant daily agendas on your mobile device with each patient's information available on one scrollable screen.
Electronically scan, upload, and attach documents like ultrasounds, paper charts, and photographs.
Schedule a Call
Enhance Patient Engagement & Education
Allow patients to fill out insurance, medical history, and current conditions prior to their appointment through onpatient Patient Portal.
Enable online scheduling and billing so patients can schedule appointments and pay for sessions through iPad, iPhone, or web.
Send patients educational materials and facilitate patient to OB/GYN interaction through HIPAA-compliant messaging and face-to-face telemedicine.
Schedule a Call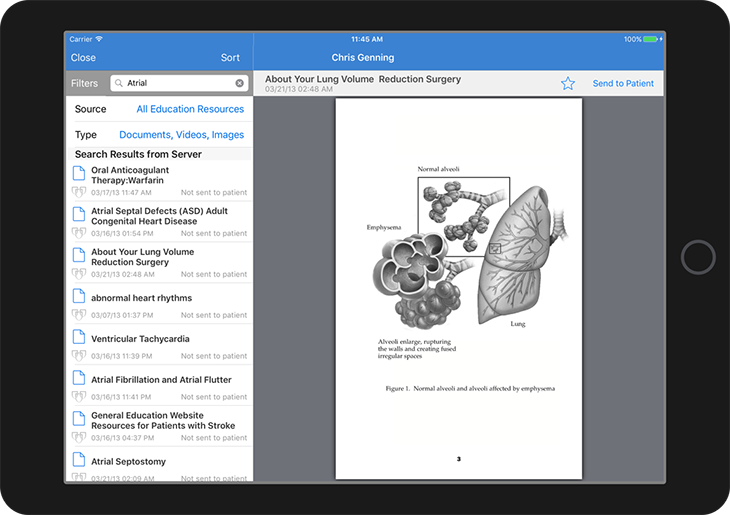 TESTIMONIALS
Very easy for doctors to make great notes, wide breadth of functionality including patient portal, faxing, direct messaging, electronic reminders, diagramming and photos in charts. It's easy to use and staff requires almost no training to get started.
— Dr. Eesha Bhattacharyya, M.D. — Ko'olau Women's Healthcare Oahu, HI
#1 ranked mobile EHR for 4 years
drchrono is EPCS and I-STOP compliant