All-in-One EHR & Medical Billing Solution
for Internal Medicine Practices
Increase Patient Satisfaction And Practice Profitability
Modernize Patient Engagement with Patient Portal
Increase patient satisfaction while saving hours on administrative tasks with online scheduling, real-time insurance eligibility check, and automated appointment reminders.
Exchange secure, HIPAA compliant messages through OnPatient, DrChrono's integrated patient portal.
Upload your patient education materials, or use resources offered through DrChrono and third-party institutions.
Internal medicine practice management is easier with online check-in, scheduling and HIPAA compliant messaging.
Check-in patients paperlessly with digital consent forms on iPad kiosks, or have patients check in through the patient portal at home.
Schedule a Demo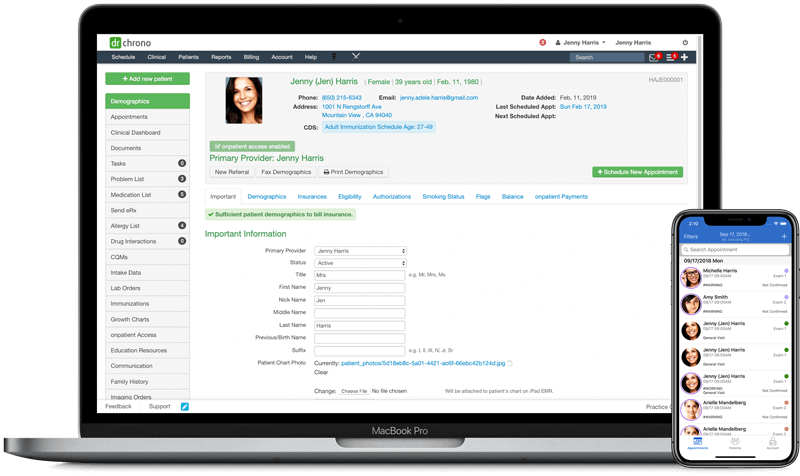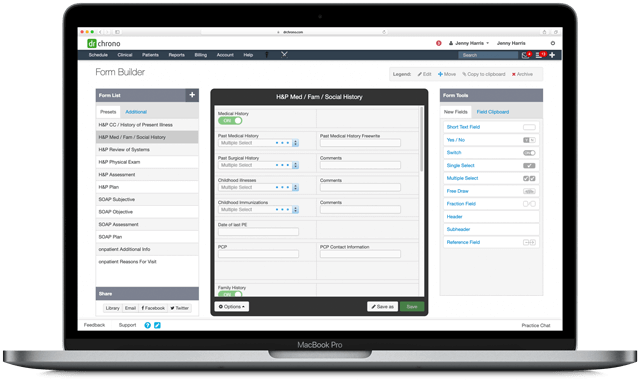 Customizable Clinical Tools
Chart in seconds with customizable medical forms, medical speech-to-text and drawing tools.
Use pre-built dynamic medical forms, and customize them for your practice needs with your own diagrams and clinical photos.
Prescribe both regular and controlled substances electronically (EPCS) from your iPhone, iPad or computer anywhere, anytime.
Place lab and imaging orders directly from your EHR app, and receive results right in the patient's chart from your iPad.
Schedule a Demo
Conduct Video Visits
Schedule and conduct visits directly from your EHR platform without additional downloads or integrations.
Let patients schedule their own in-person or video visits from their patient portal.
Patients have the option to receive a link to their virtual visit without any set-up required on their end.
Quickly and easily schedule a new telemedicine visit, or convert an existing in-person visit to a Video Visit with one click.
After scheduling a Video Visit through DrChrono's telemedicine platform, allow patients to sign forms and fill out background questions
Schedule a Call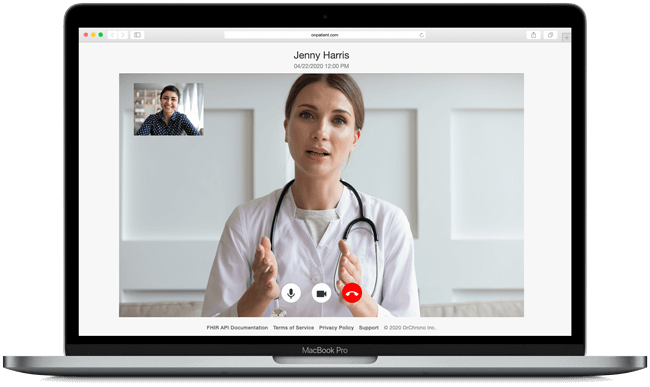 Maximize Revenue Collection
Help the back office with clean claims and timely medical statements.
Denial claims addressed within 24 hours to expedite payment process.
Gain complete transparency into practice financial status.
Focus on patient care, and leverage a virtual back office trained in internal medicine billing codes to optimize your revenue collection.
Communicate directly with our revenue collection experts and medical billing and coding team.
Schedule a Demo
All-in-One Integrated EHR and Medical Billing for Internal Medicine Practices
Seamlessly integrate patient engagement with scheduling, clinical workflow and medical billing with our end-to-end system.
Prevent lost ERAs, transcription errors, and double-entry on labs, eRx, billing and more.
Access medical records, PHI, and billing information from anywhere on iPhone, iPad, and computer.
Schedule a Demo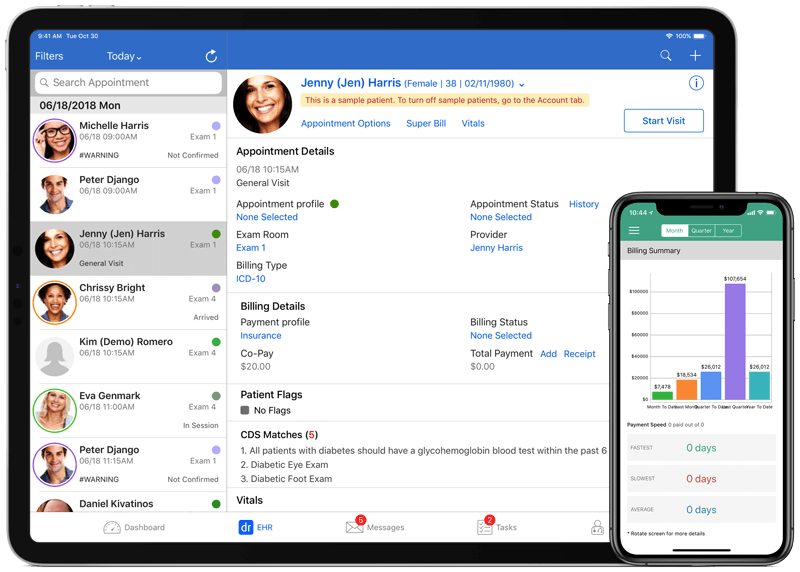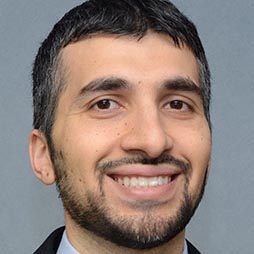 Dr. Yazen Joudeh, MD
---
Center for Adult and Pediatric Wellness

It didn't take us long to get adjusted to and all of our new staff find DrChrono to be very intuitive. We can look up patients by any data type: phone, birthday, name, etc. It's all a plus and really easy to navigate. When we fax from DrChrono, I like the ability to send select items electronically straight from the patient chart and I can always check the successful delivery. DrChrono's practice management also helps to confirm appointments.

An Award-Winning Experience
---
Ready to transform your practice?
Request a product demo with an EHR Specialist today!
Request a Free Demo