EHR Software Designed for Your Dermatology Practice
Customized EHR & Medical Billing Solution for Dermatologists
Get a
free Amazon Echo Dot

just by attending our demo & receive up to

$1000 back

when you sign an annual contract. Limited time only.

Mention code: DermEHR2017

*Amount is based on your monthly payment.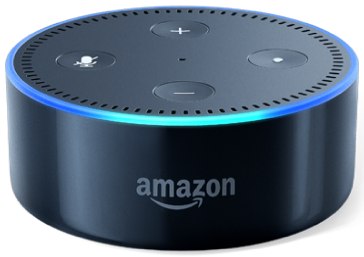 Increase Practice Productivity with All-In-One EHR
Improve your practice operation with integrated scheduling, clinical workflow and medical billing.
Minimize paperwork and errors with a single data entry system that auto-populates patient information to clinical charts, procedures, and lab and radiology orders.
Go paperless and optimize the onboarding process with online patient consent forms and real time insurance verification.
Review and sign faxes and referrals directly on drchrono EHR.
See Demo
Improve Patient Care with Smart, Robust Clinical Tools
Take HIPAA compliant photos of your patient's condition on iPhone or iPad and use free draw to annotate directly on these photos.
Chart in seconds with medical speech-to-text feature and medical templates tailored to your patient's conditions including skin cancer, eczema, nail infections, acne, psoriasis, and more.
Conveniently e-prescribe medications including controlled substances with EPCS built into the clinical workflow on iPad, iPhone or computer anytime, anywhere
See Demo
Help Patients Feel Their Best
Use Patient Education to promote patient wellness and teach them how to care for their skin, hair and nails.
Exchange messages with patients through a secure, HIPAA compliant patient portal.
Allow patients to self check-in using Kiosk feature on iPad at the waiting room, resulting in a faster check-in time for patients.
Reduce no-shows by sending your patients automated appointment reminders via text, phone and email.
See Demo
Get Paid More & Faster with RCM
Verify insurance and procedure eligibility in real time.
Get denial claims addressed within 24 hours and expedite the payment process.
Communicate directly with Revenue Collection experts and an experienced medical billing team.
Make better data-driven decisions with complete transparency into your practice's financial status.
See Demo
TESTIMONIALS
drchrono's electronic health record is easy to customize, ease to use and has the best iPad functionality.
— Dr. Neil Shah - Dermatologist, Minnesota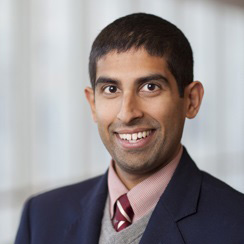 #1 ranked mobile EHR for 5 years
drchrono is EPCS and I-STOP compliant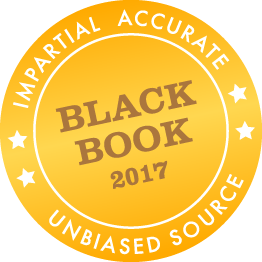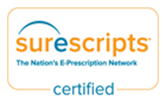 ---
Want to Learn More?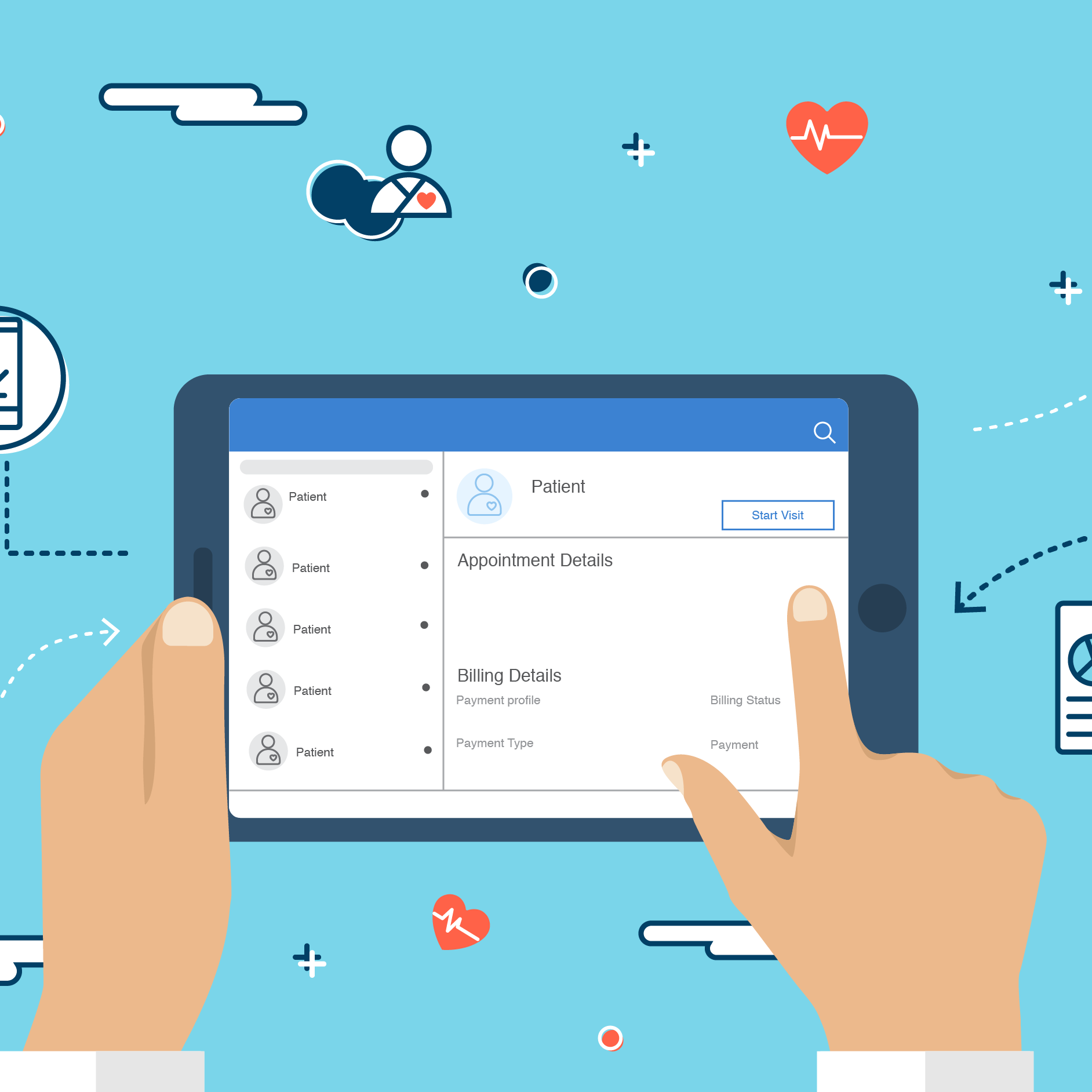 What is Teledermatology?
With the aging and more demanding population, healthcare provision is bound to undergo drastic changes.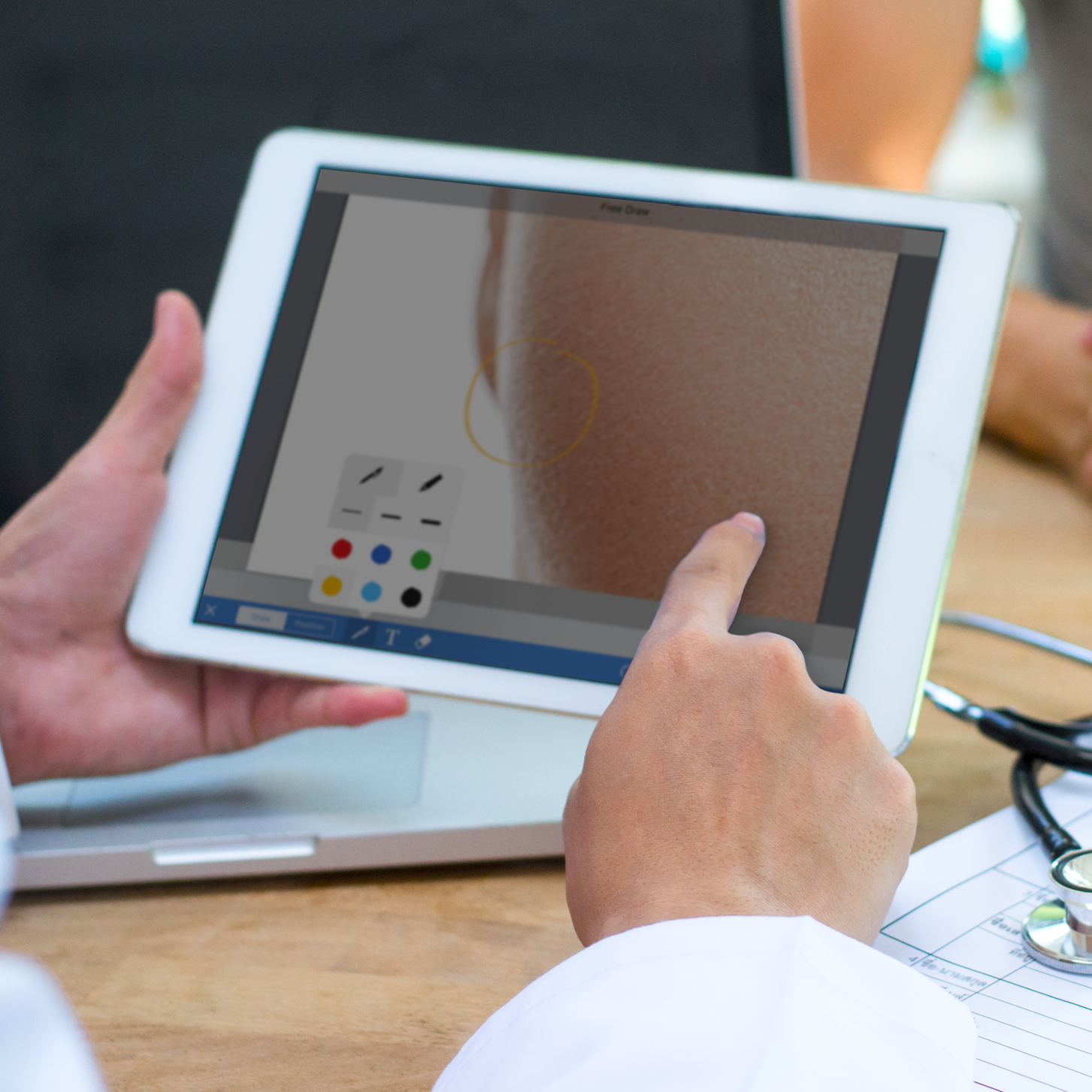 Teledermatology + drchrono
Teledermatology and telemedicine is an emerging field with a lot of potential. But how can teledermatology work with drchrono EHR?