Flexible and Time-Saving EHR for Urgent Care
Get a
free Amazon Echo Dot

just by attending our demo & receive up to

$1000 back

when you sign an annual contract. Limited time only.

Use code: UrgentEHR2017

*Amount is based on your monthly payment.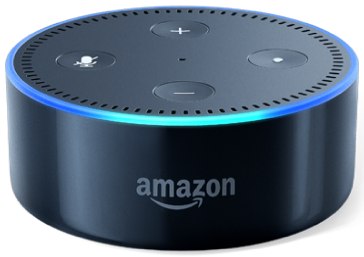 All-in-One Urgent Care EHR Solution for In-office and On-site
Care for patients by their side with fully functioning EHR anytime anywhere on iPhone, iPad and computer.
Save time by documenting everything whether you are in the office or on the go.
Chart in seconds with custom medical templates, medical speech-to-text tools and photo/drawing options.
Send prescription orders for both regular and controlled substances on iPhone, iPad and computer.
Place lab and imaging orders directly from your clinical workflow and receive results right into the patient's chart.
Offer online appointment scheduling with virtual queue and after hours appointment booking
Schedule a Demo
35 minutes
Urgent Care Average Door to Door Time
35%
Average Increase in Collections for Urgent Care
96%+
Claims Paid within 60 Days
Maximize Revenue Collection
Oversee all of your claims with fully integrated modern billing system and data reporting
Improve patient experience with clean claims and timely medical statements
drchrono's Revenue Cycle Management (RCM) service offers 24-hour denial claim response, complete transparency into practice financial status, and direct communication access to revenue collection and medical billing experts
Get free EHR software with RCM service.
Schedule a Demo
Top Features loved by Urgent Care Centers
Website Tools for scheduling and patient engagement
Let patients schedule a visit or see wait time all on your website
SEE A QUICK DEMO
Lab Integration with Local Labs
Connect to any of your local labs and send and receive lab orders and lab results directly from your iPad, iPhone or Web.
SEE A QUICK DEMO
Save Credit Card
You can store patient credit card information on file and charge patients for any recurring payments or later visits with a click of a button.
SEE A QUICK DEMO
Check-in Kiosk and native iPad app
Patients can walk in and check themselves in on a kiosk or you can hand them an iPad just like a clipboard. You can even have patients check in from home.
Patient Education for Discharge
Have your patient education materials ready to send to a patient portal or print out for patient discharge. Or tap into the library of materials shared by other providers and 3rd party companies.
EPCS & eRx
Securely e-prescribe regular and controlled substance from iPad, iPhone or computer, and select pickup locations that are convenient for your patient.
SEE A QUICK DEMO
RCM tools and services
Focus more on patients and clinic operations and use an easier billing software or just have drchrono provide medical billing and coding services.
Fast Medical Claim Submission
Easily check insurance eligibility and automatically populate ICD10 and CPT codes. Make claim submission and followup easy.
SEE A QUICK DEMO
TESTIMONIALS
Thanks to drchrono we are able to keep our average door to door time consistently under an hour and our providers spend almost no time taking notes between patients.
- Physicians' Urgent Care, Dr. Marvin Jones, MD

drchrono EHR allows us to not just take care of our patients in the office but also their homes. And that flexibility in drchrono's EHR system has been a key feature.  Because we are a fairly high volume clinic, the efficiencies we are getting with using iPads and being able to document on the fly has been really wonderful. With the drchrono platform you can choose to do documentation with patient at their bed sides without always being tied to the computers in the office.
- Direct Urgent Care, Caesar Djavaherian, MD, MS
#1 ranked mobile EHR for 5 years
drchrono is EPCS and I-STOP compliant