DrChrono EHR & Medical Billing for Dermatology
#1 Mobile EHR by Black book 2013-2020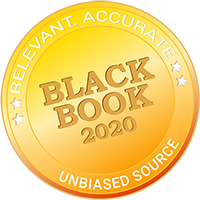 Top 10 EHR by Black Book for Dermatology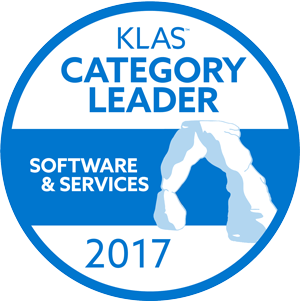 #2 EHR by KLAS for 2-10 Provider Practices
Top Reasons Dermatologists Love EHR
Improve Practice Productivity
Comprehensive dermatology medical forms available from our extensive medical form library or custom built for your specific needs
Medical speech-to-text dictation that automates notetaking and learns your distinct accent
Send lab work for skin biopsies, blood tests, and more to 40,000+ integrated labs and receive results directly in patients' charts • Dynamic photo charting that allows you to free draw on clinical photos or uploaded photos for records or education
eRx with EPCS to any preferred pharmacy on iPad, iPhone or web
Signature timestamp that shows when a patient signed off on a procedure
Macro buttons programmed with your specific preferences
Billing profiles that auto-populate commonly used codes
Referral capabilities to quickly refer patients to any specialty doctors
Save Time and Increase Profits
Real time eligibility Insurance Check provide verification of payment
Business intelligence tools track and provide insight on practice performance
Kiosk option allows patients to self-check in without staff present
Digital check-In & consent forms minimize paperwork and data entry errors
Ranked #1 mobile EHR on iPhone or iPad that lets you take your patient care anywhere
Engage Patients and Enhance Patient Care
Patient scheduling tools automate scheduling and eliminate no-shows
Automated text/email/voice reminders ensure patients never miss an appointment
HIPAA-compliant patient portal allows patients to direct message providers
Patient education tools for patients to reference to after their appointment
Your Practice Can Be Generating More Revenue
Much of a practice's lost revenue comes from improper coding or poor claim submission. With a
96%+
clean claim rate and
48-hour
turnaround on denials, DrChrono RCM maximizes revenue collection and improves profits. Simply set a claim as ready for submission and let us handle the rest.
About DrChrono
Patients cared for by DrChrono physicians
Appointments booked/per Month
96%
Claims paid within 60 days
All-in-one Integrated, Cloud-Based EHR on iPhone, iPad, and Web
#1 Mobile EHR in 2013 - 2020 by Black Book Rankings
Top 10 EHR for Solo Practices in 2017 -2020 by Black Book Rankings
Top 10 Practice Management Solution for Surgical Specialties in 2020 by Black Book
Have any further questions about DrChrono
Dermatology EHR
or interested in scheduling a private demo? Please email us at
ehr@drchrono.com
.