User Spotlight
Learn What Great Medical Professionals Love About DrChrono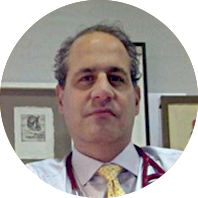 Dr. Juan Pablo Majluf
Internal Medicine
Lima, Peru
"The ease of use, user-friendly platform, ability to 'carry' all my patients information on my phone, and the possibility to customize the app is what led me to choose DrChrono"
Based in Peru, Dr. Juan Majluf was looking for a comprehensive solution that would enable him to run a paperless practice. Since he often makes house calls, he also wanted to ensure that the solution would be able to track patient data on the go, and provide consistent access to that captured information when he was back in the office. He decided to create his own "patient-tracking" app that would meet his needs, but when he realized it was not feasible, he started searching for a cloud-based mobile platform that would allow him to practice anywhere, anytime. After conducting some market research, he found DrChrono and realized it would be the perfect fit!

Dr. Majluf enjoys being able to provide his patients with high quality care with the help of drchrono. Although he works in a hospital that has not adopted an electronic health record platform, Dr. Majluf and his secretary rely on DrChrono to seamlessly import patient information into patient charts by accessing the the clinical photo feature. In addition, he uses the free draw feature to highlight and annotate patient diagnostic images. When he's not in the hospital, Dr. Majluf makes house-calls. Since he can easily access all of his patient information, clinical notes, and more, the DrChrono EHR app on the iPad allows him to accomplish his goal of practicing anywhere, anytime!

As an Internal Medicine doctor, being able to customize notes using the template builder have been incredibly helpful. With DrChrono, the once cumbersome process of filling out paper forms is now enjoyable as patients love how quick and easy it is to electronically fill out these forms using the Check-In app. Patients have the option of taking a picture of themselves (to attach to their patient record) during the check in process. Dr. Majluf hopes to soon add this step as part of his customized check in experience, making the process even more personal and interactive!


---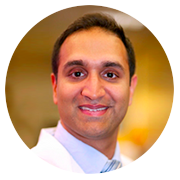 Dr. Nadeem Vaidya
Retina Specialist
Irvine, CA
"With the least amount of staff, latest technology and a variety of practice management and billing tools, DrChrono enables me to provide care in the most efficient way possible."
Dr. Nadeem Vaidya has always had an affinity for medicine and technology. In high school, he spent some of his time coding at the Massachusetts Institute of Technology Genome Center where he gained great insight into what could be done with technology in the field of medicine. When selecting a field of practice, he chose vitreoretinal surgery which has shown exponential progress in technology and therapeutics field over the past few years.

Since starting his practice three years ago in Irvine, Dr. Nadeem Vaidya has prided himself on using the latest technology to treat a range of diseases that have an impact on an individual's sight and to keep his office running efficiently and smoothly. He started using DrChrono to achieve this from the start and in doing so, discovered the ability to use the iPad as a digital clipboard to improve the doctor-patient interaction. Patients love that they are continuously engaged from the onboarding process to the clinical note taking process via iPad to Apple TV streaming, adding another dimension to the doctor-patient interaction!

With DrChrono's user defined templates, Dr. Nadeem Vaidya can chart an entire visit without typing by using DrChrono's time saving built in multiple-selection lists! In addition, he relies on billing profiles to report PQRS codes or bill an entire procedure in little to no time. Without DrChrono, he doesn't see how he could run his busy office with just himself and his receptionist. He is even billing on his own and finds the process "ridiculously simple" and efficient with DrChrono.


Want to share your story?