Mayo Clinic Patient Education Materials available to DrChrono EHR users
Provide patients with best-in-class medical information related to their visit
Enhance Your Patient Experience
Provide your patients with credible educational documents and videos produced by the Mayo Clinic about their diagnosis or procedure. Additionally, you can give patients mobile, ongoing mobile and web access to Mayo Clinic patient education material.
Meaningful Use Core Requirement
Meet Meaningful Use requirements simply by sending your patients Mayo Clinic educational material...all with a single click from your iPad.
Schedule a Call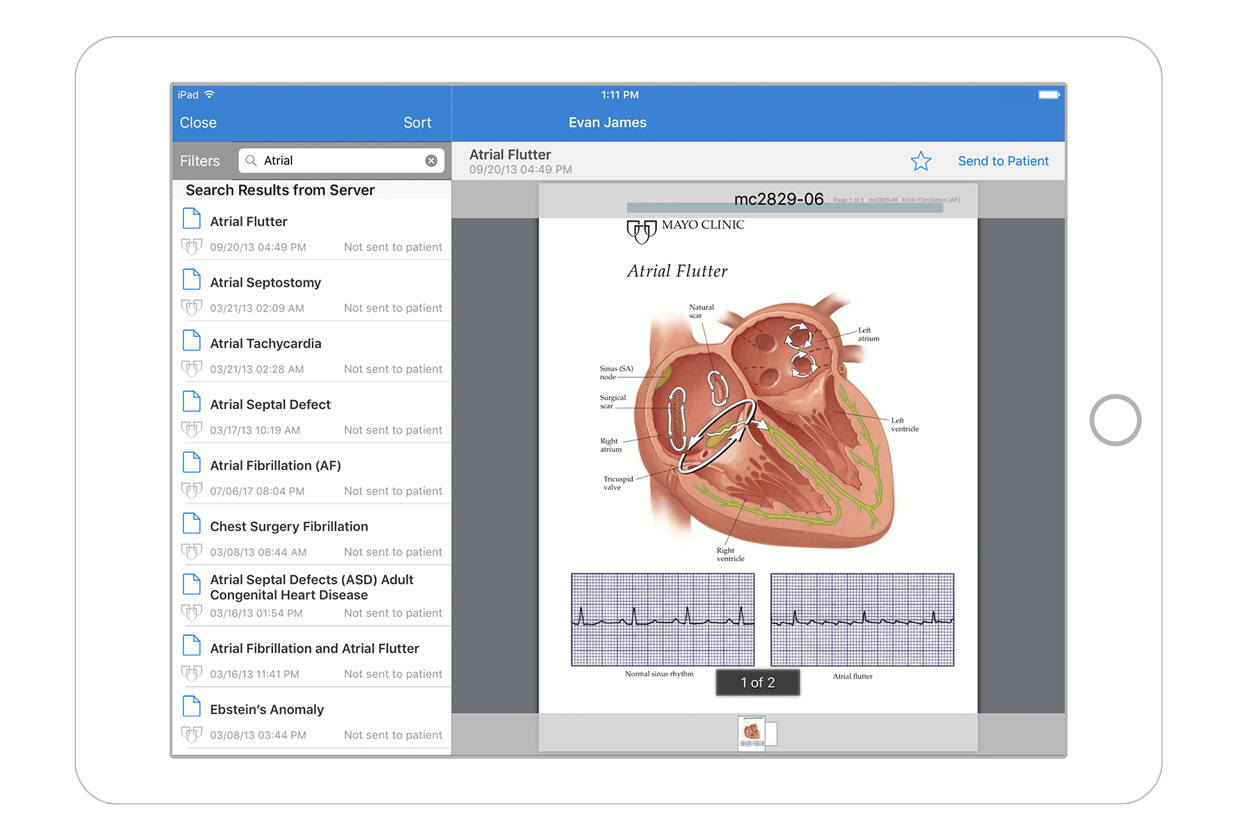 ---
Mayo Clinic is a nonprofit worldwide leader in medical care, research and education for people from all walks of life. Doctors from every medical specialty work together to care for patients, joined by common systems and a philosophy of "the needs of the patient come first." Mayo Clinic is governed by a 33-member Board of Trustees.
Mayo Clinic has been highly ranked in the U.S. News & World Report List of "Best Hospitals" since this listing began more than 20 years ago. The practice is distinguished by integrated care. It has been on the list of America's "100 Best Companies to Work For" published by Fortune magazine for eight years in a row.