Our Box integration lets you manage your files securely
Store, Manage, Backup and Share your Files in HIPAA Compliant Environment
Simplify Backups
HIPAA compliant backups are now easier than ever. Create a DrChrono account and link it to your Box Enterprise account...that's it!
Easy Patient to Doctor Sharing
DrChrono users can easily extract and share patient summaries via Box; this doctor-to-patient sharing solution meets Meaningful Use Stage 1 and Stage 2 criteria for sharing medical records with a patient.
Doctor to Doctor Sharing
Have a large video, image or file you need to share in a HIPAA compliant way? Share it it via DrChrono's Box integration. Easily send over a clinical summary or a patient's complete note; once in Box, other authorized doctors can securely preview, download or comment on a medical file.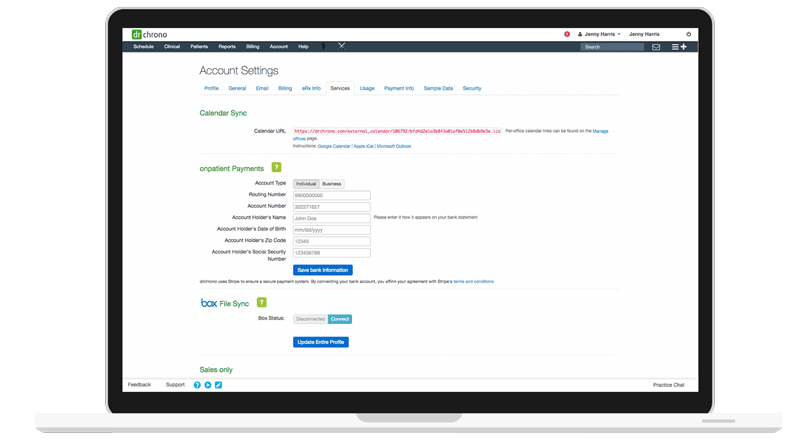 ---
Our integration with Box lets doctors and clinical staff, securely save, share and collaborate on patients' medical records, lab reports, and images.
Box applies a consistent set of security and privacy controls across its entire platform, which applies to all Box account types (Personal, Starter, Business, Enterprise, and Elite). Covered Entities and Business Associates need to use Enterprise or Elite accounts to take advantage of Box's full suite of privacy and security controls that are integral to meeting HIPAA compliance.